E.R. said Frenzied needed to see some photos of the "real Plains." Well, here's your Plains, righ' cheer.
First, a rest stop in Texas. Texas has nice rest stops with beautiful buildings, nice clean rest rooms, mosaics, points of interest, picnic areas and grills, like these: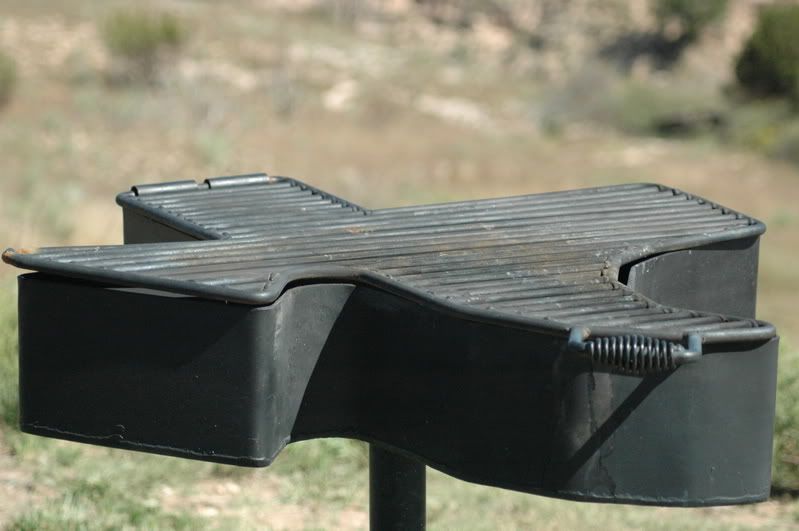 In Texas, especially the Panhandle and West Texas, you will see a lot of the horizon and miles and miles of scenery like this: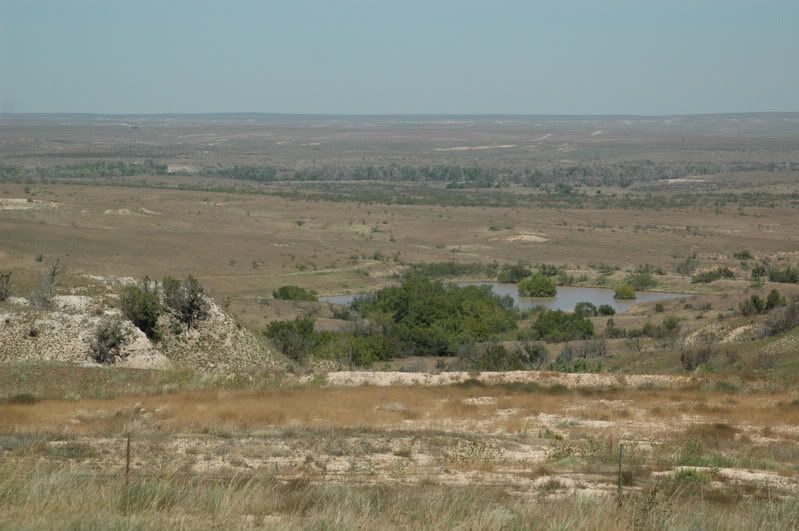 On the backroads to Lubbock, there is an area called the Caprock Canyons north of Silverton. There's a turnout where you will see formations like this: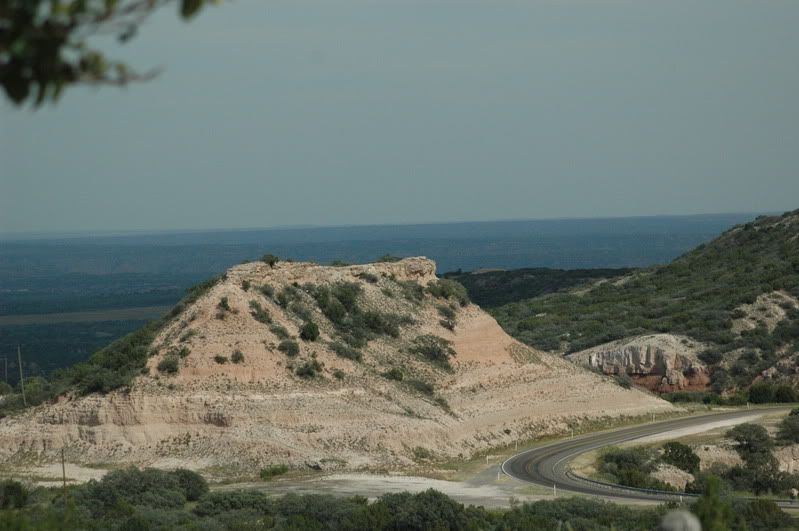 You'll see lots and lots of these: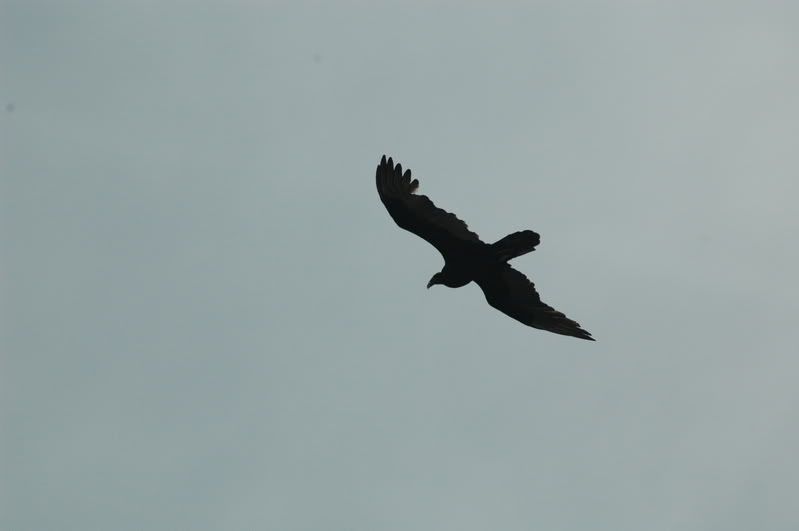 and lots of these: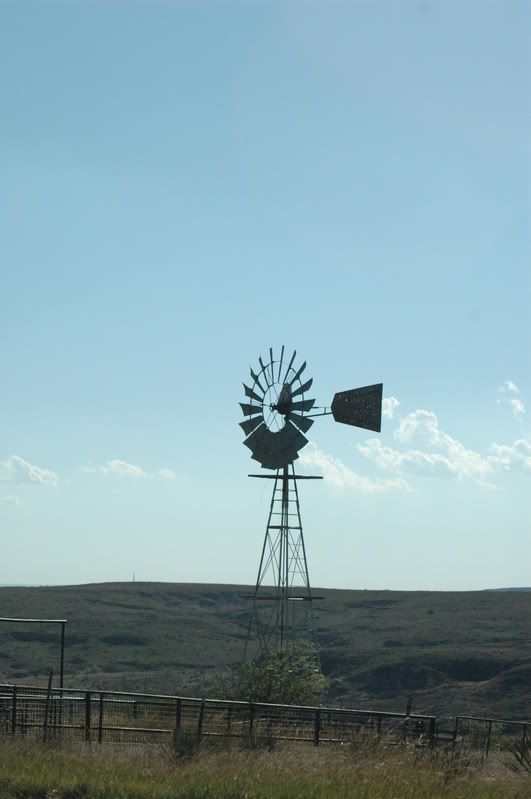 Some of these: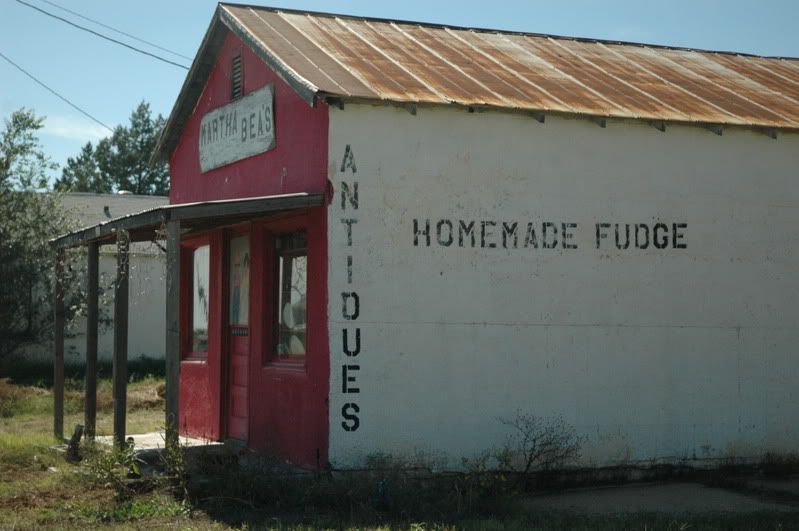 Lots of these: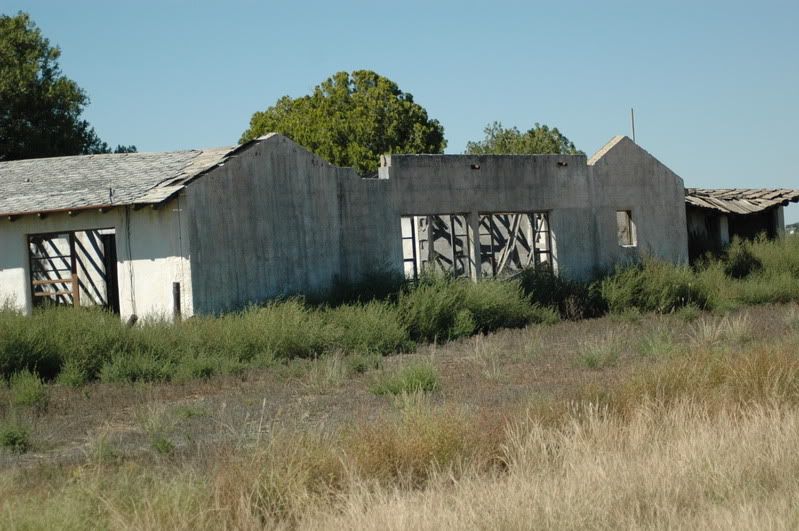 Not too many of these: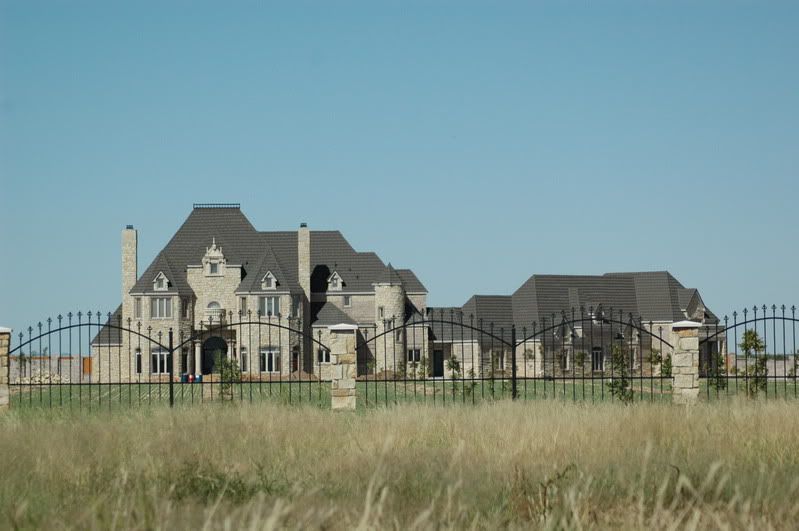 Some of the little towns had their buildings painted in humorous ways. This burned out motel was painted with all kinds of stars of yore: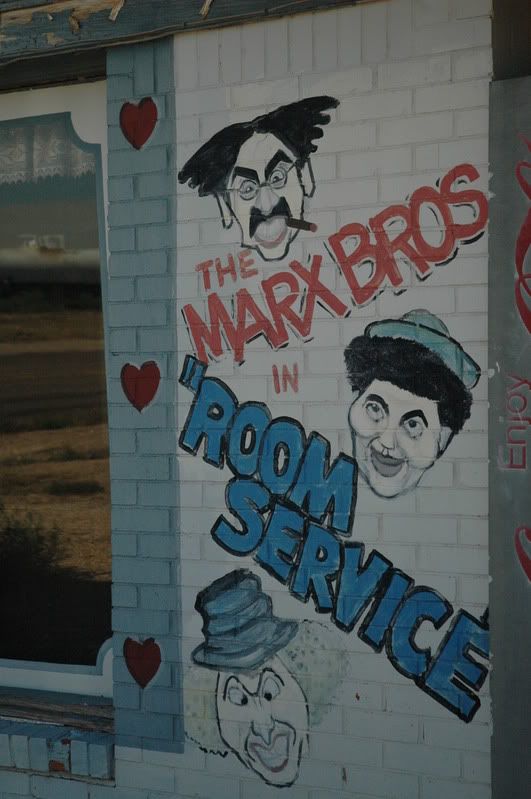 And the jail in the next town was also decorated...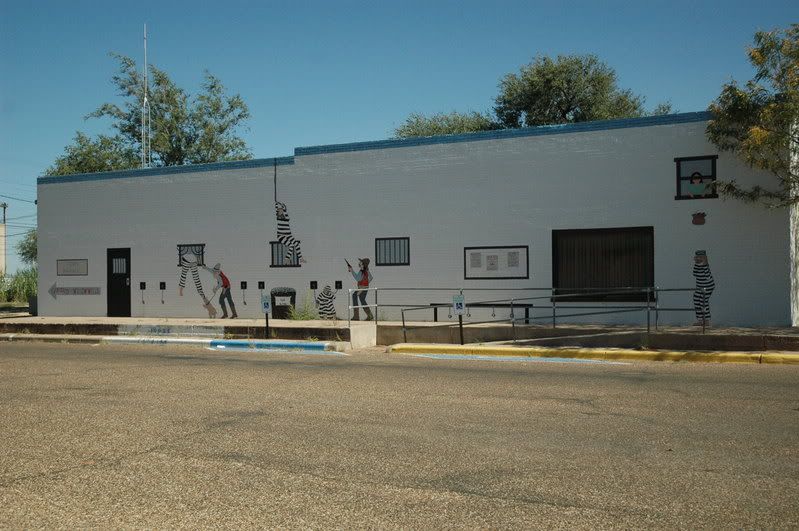 It was harvest time, for lots of things like cotton: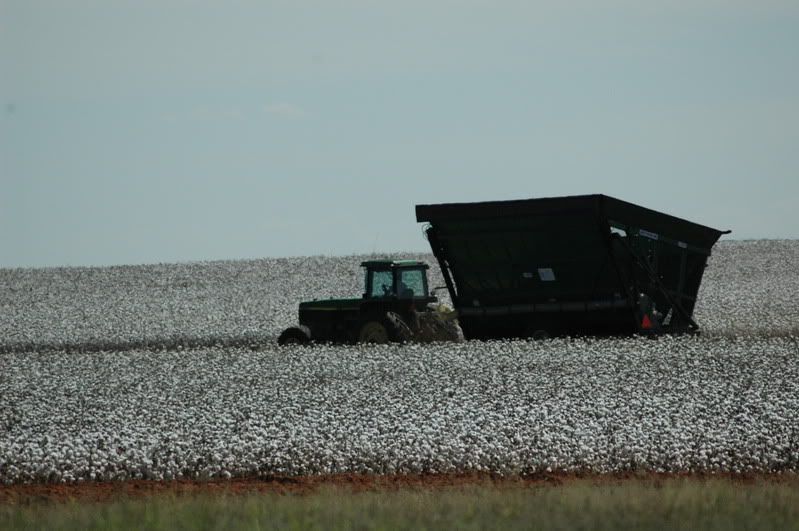 And peppers: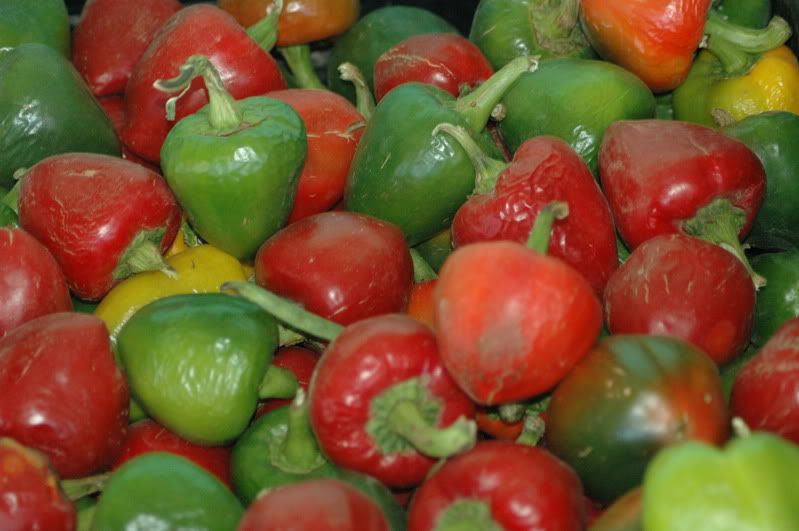 And pumpkins. Say hello to Josh.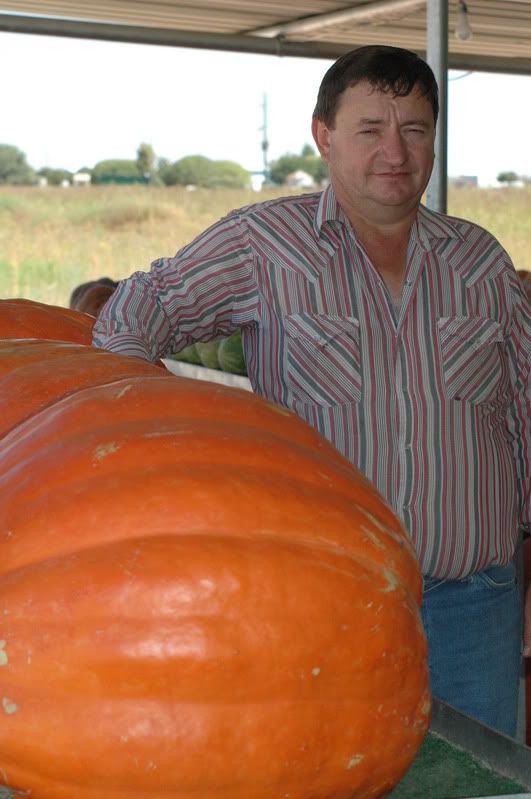 I asked Josh about a huge field of peppers at the Texas-New Mexico border. The air was pungent and you could feel the sting from them as you drove by. He said the field was ready to harvest but the owners didn't have anyone to pick the peppers because of the tightening of the Mexican border. He wasn't sure if they would be harvested in time.
There are also lots of peanut farm in that area, but I couldn't find any that had been harvested to show you. I did see pumpkin fields being harvested and the pumpkins boxed and trucked to take all over the country for Halloween. That was interesting.