I had a visitor today!
Now let me explain. I have a friend on a bulletin board who, for a long time, would take pictures of Gumby having adventures while she took her morning walks (it helped make her walks tolerable and she entertained us a LOT.)
Anyway, several folks started picking up toys which would take "adventures" too. One such friend was a pink plastic "Mr. Bubbles." He has taken some lengthy trips, even going to Hawaii, Vegas and the Philippines.
Somewhere along the line, Gumby went missing. Now we know why he hasn't been taking walks with my friend in Maryland lately -- he's been doing a cross-country trek! To see ME!
Say hello to my little friend ... Gumby!!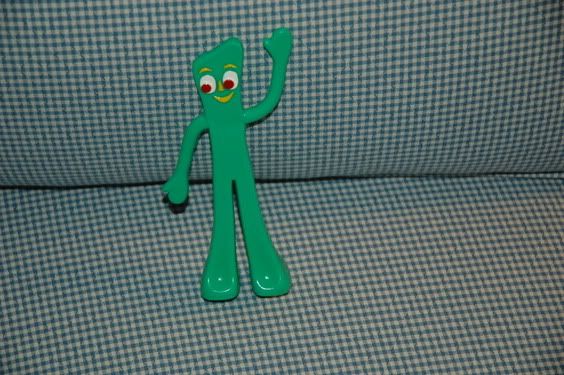 He was very hungry by the time he got here, so he started helping me stir the glaze for the pork roast I was fixing.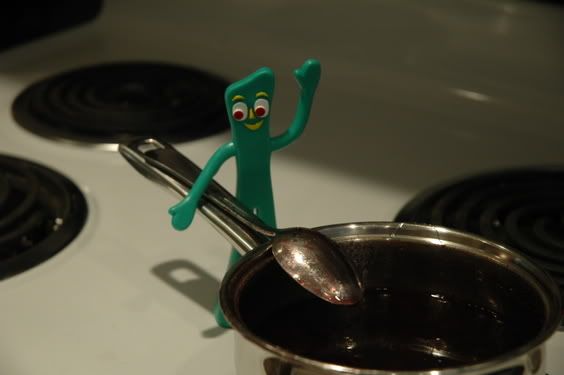 He took a good look at the roast after it had been cooking for a while.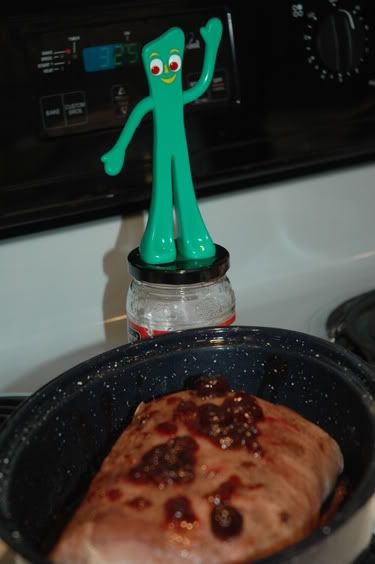 Needs some more glaze, he says.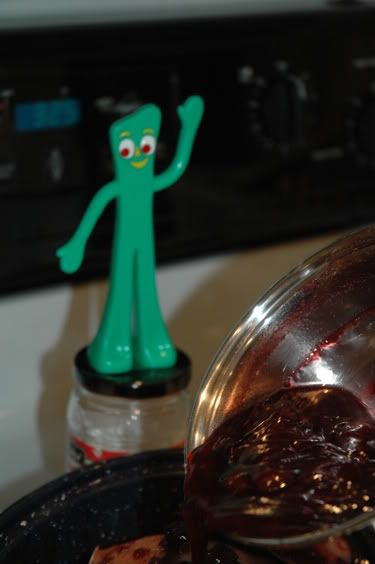 Let's put it back in the oven, OK? Gumby is concerned for safety, so he put on his protective gear first.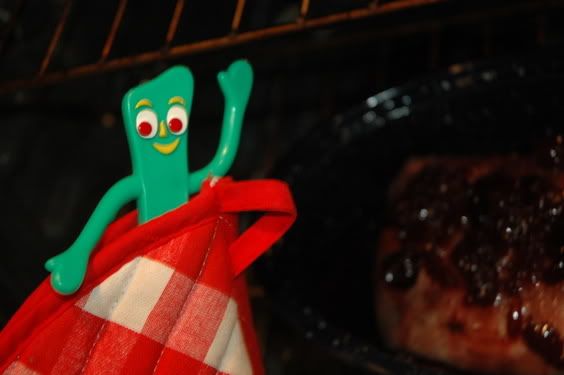 OK, we can relax for a little while. How about a beverage?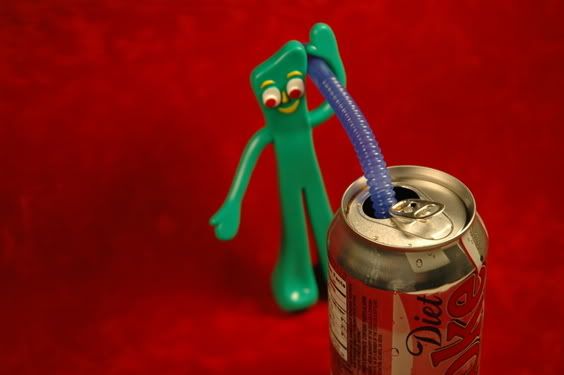 Maybe a snack? How about some grapes?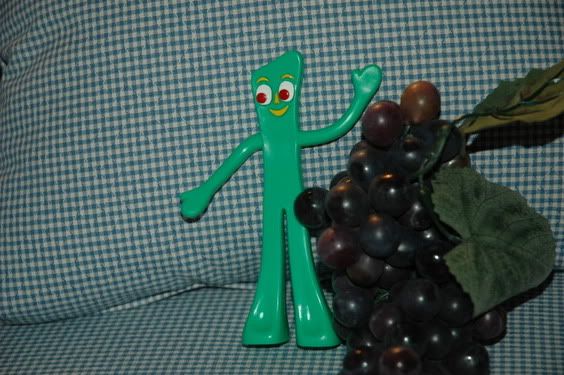 Or perhaps cherries, since we're having a cherry glaze on the roast?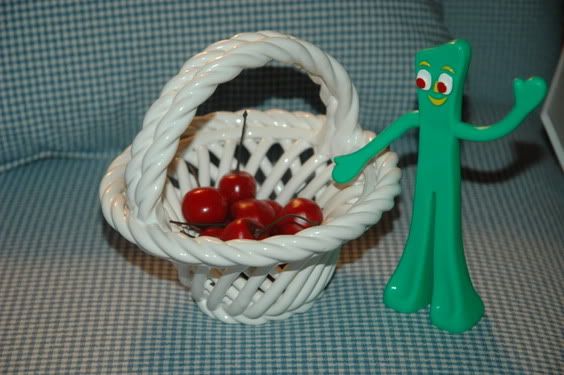 Let's see... what shall we have as a side dish? Gumby's checking out potato recipes. There's one he likes!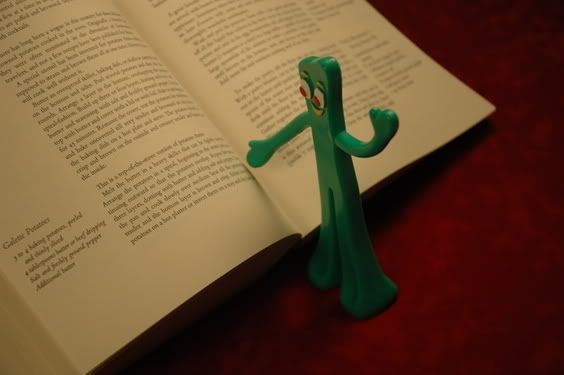 Gumby's auditioning to be my spokesmodel when I open my business this week, selling knives. Here's a fine knife for helping prepare dinner. Be very careful of the sharp edge!
Gumby has dishes to wash now, and then I think he'll probably be heading to bed after a long day of traveling and cooking. I hope you enjoyed today's visit!