Here are some photos I wanted to share from Austin, taken Friday morning on the river next to my hotel.
First, a shot of the river through a foggy lens. I kind of liked the watercolor effect.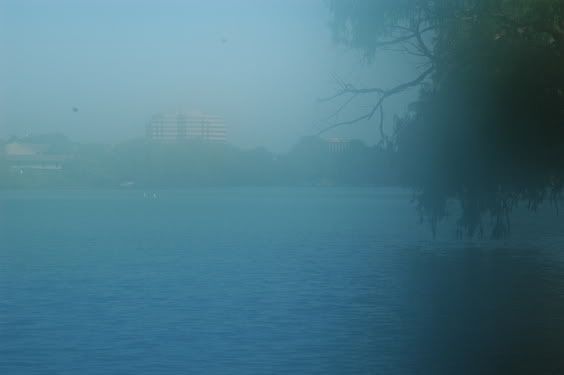 A family of swans spotted me and swam down the river directly to me. There's Mama Swan, Papa Swan and four Baby Swans. Very well behaved children.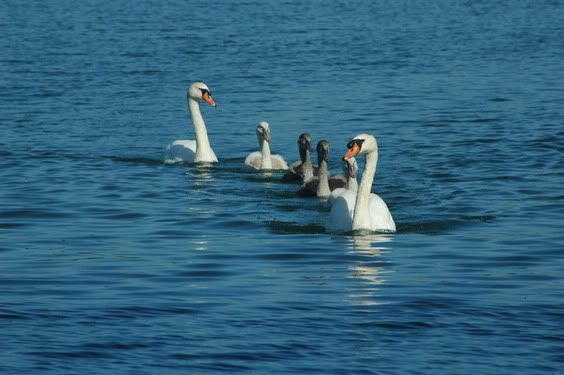 I loved the way they looked in the shadow of the bridge I was standing under.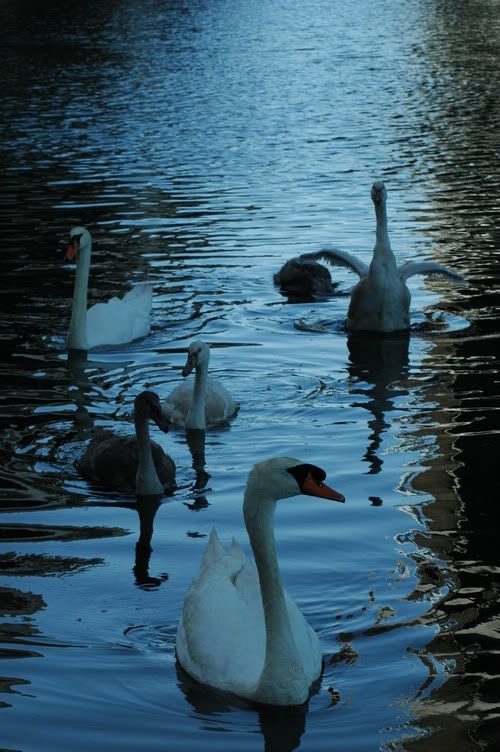 They stopped to get some breakfast...
Then Papa Swan had a morning stretch.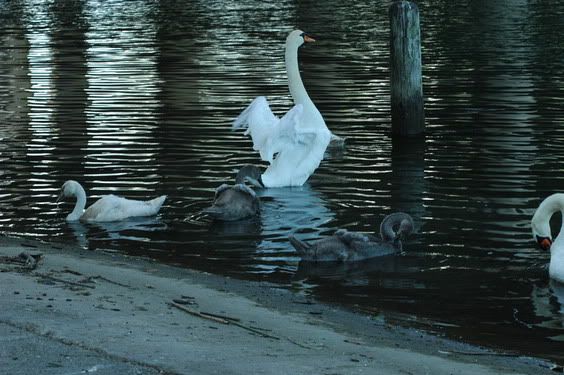 Ohhhhh it feels so good to shake it all out!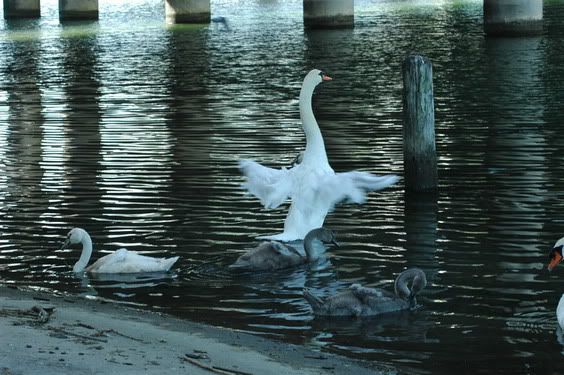 Now they, and I, were all ready to start the day out right. It was a pleasant morning.