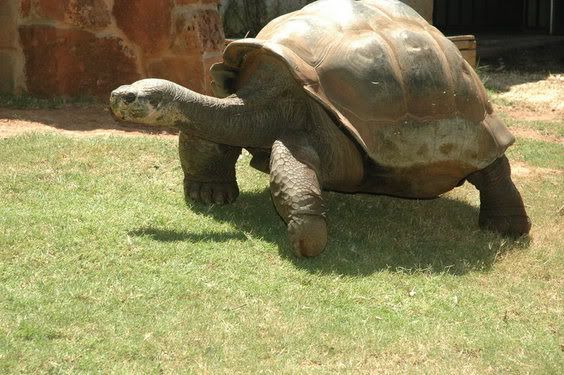 Say hello to my newest friend! His name is San Diego and he is a Galapagos Island tortoise. San Diego is a first-generation Tortoise-American; his parents were captured in the Galapagos Islands and now reside at the San Diego Zoo, where this fellow was born in 1964.
He's now living in Oklahoma where he is cared for in a tortoise protection program. He weighs more than 700 pounds.
More at a later date.