Today we head east on Route 66, through Arcadia and rural areas towards Luther. We'll see how diverse Oklahoma's livestock economy is, all within a short drive of the state capital.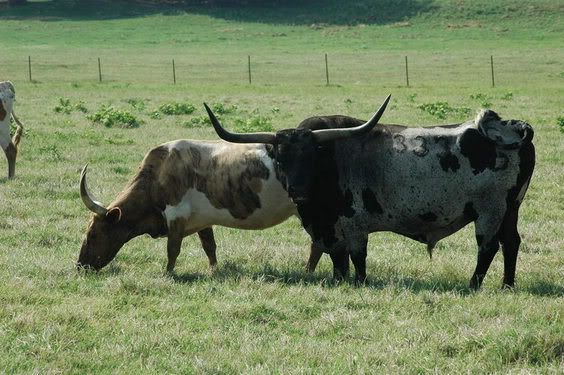 We have more longhorns today. A bigger herd, on a smaller ranch. These are not your camera-shy variety. They know who they are -- eating machines.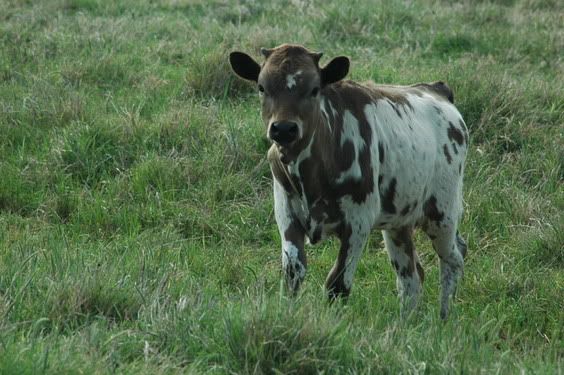 The youngster in the bunch is eager to see and be seen. He wanted to show off his horn buds so he came RIGHT up to the fence to talk to me and say "Hey! See? Horn buds!"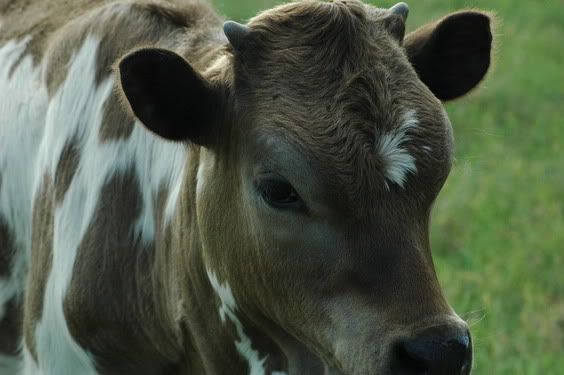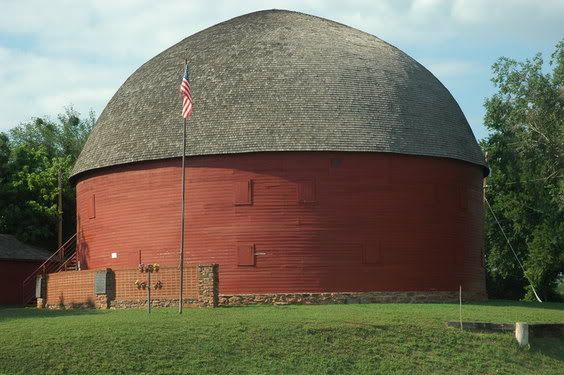 Arcadia is best known, without a doubt, for the Round Barn. The barn was saved through community effort when the roof caved in several years ago and the structure started leaning perilously. Many thought it was a lost cause, but it has been restored and there's a fund-raising effort now under way to continue maintaining and improving the structure.
There's a stretch of Route 66 which is now privately owned. The owner figured out he could make a buck selling square foot lots of the Mother Road as a novelty gift item. I'm not so sure the enterprise has been successful. It is possible to drive a short distance on this branch before being stopped by a gate topped with barbed wire.
You'll find a marker commemorating Washington Irving's visit to the area. He was captivated by the cross timbers area and wrote at length about it. This marker happens to be across the road from my "dream house" which is way out of the realm of my budget.
Further east is the eastern boundary of the 1889 Land Run.
Out here we'll see a llama ranch, a very pleasant surprise for those traveling the road. Two llamas were out in the pasture -- all the space they could ever want.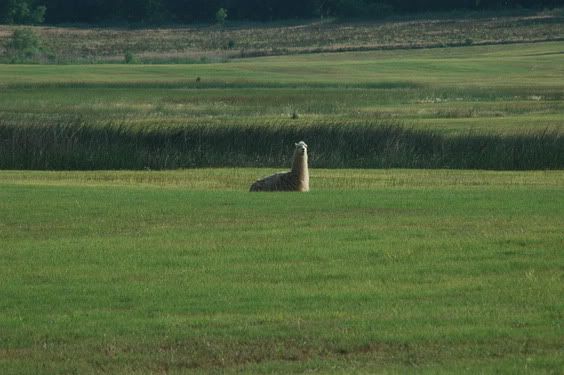 Yesterday we saw the giant Clydesdales. Today, on the other side of the metro, we see the other extreme -- a herd of Shetland ponies. Cute, aren't they? And just look how red that precious Oklahoma soil is!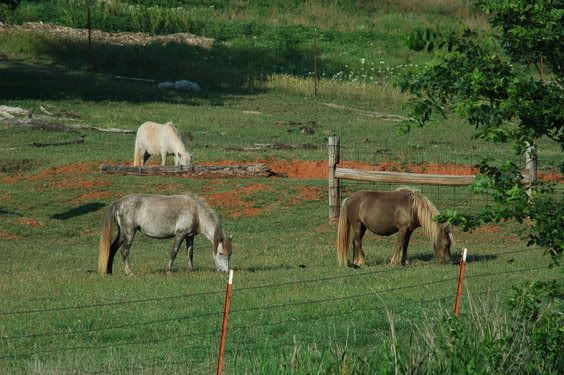 I hope you enjoyed today's trip too. And I wish you all a happy Memorial Day holiday.