Before leaving Austin Friday, I spent much of the morning at the Umlauf Sculpture Garden at 605 Robert E. Lee Road (west of downtown on Barton Springs Road, just east of Zilker Park.) It was a bit of an unexpected pleasure, as I learned about it through street signs on my way to see Zilker Park. And since I love sculpture and gardens, I couldn't seem to stop my car from turning.
More than 130 pieces of Charles Umlauf's works are on display in the museum and sculpture garden. He has a distinct style, but I'll let you read more about the artist at
The Umlauf Sculpture Gardens.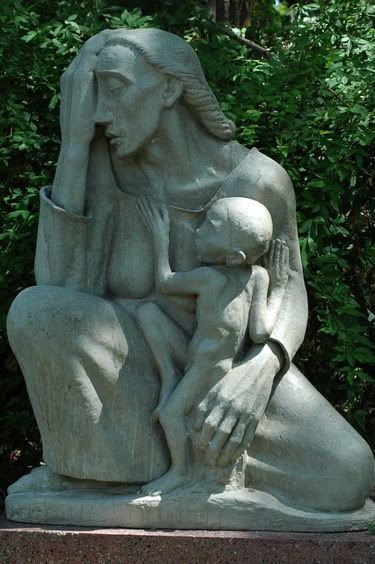 War Mother (1939)
Many of his works are religious in nature -- angels, Christ, the Holy Family. Others center on the human family -- mother, father, child. And there are figures of all types, from children to reclining nudes and a whimsical area devoted to sculptures of animals.
The garden is extremely shaded by tall trees, but the landscaping is not lush -- it's a xeriscape garden. However, a waterfall forms a small creek which flows to a pond covered in water lilies. Two small bridges cross the water and offer refreshing views of the falling water and the artwork which fills the garden.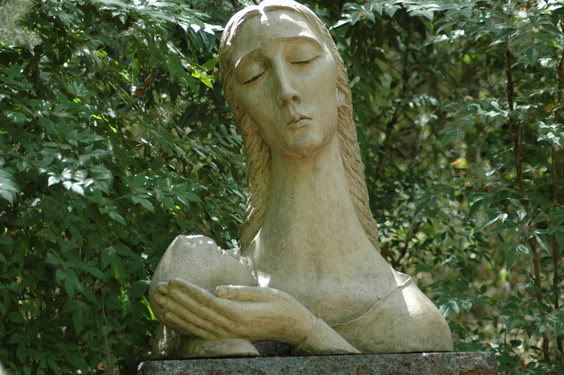 Mother and child (1950)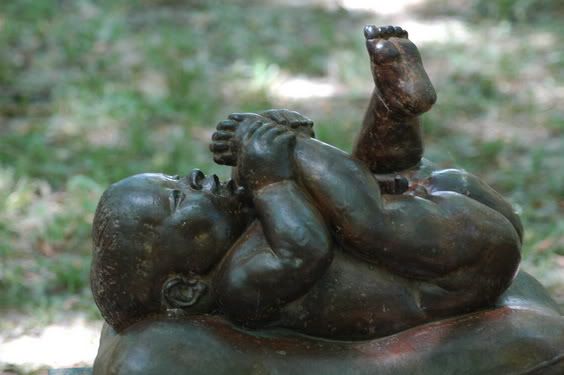 Bambino su Cuscino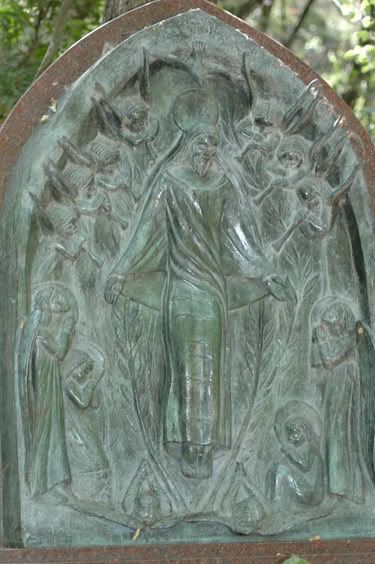 Come Unto Me (1976)
This was the scale model for the central panel over the entrance doors to Christ Episcopal Church, San Antonio. The full-sized panel is 13 feet high by 9 feet wide, or four times as large as this piece. This was set slightly off the path with a few stone steps inviting visitors to a bit of a symbolic pilgrimage.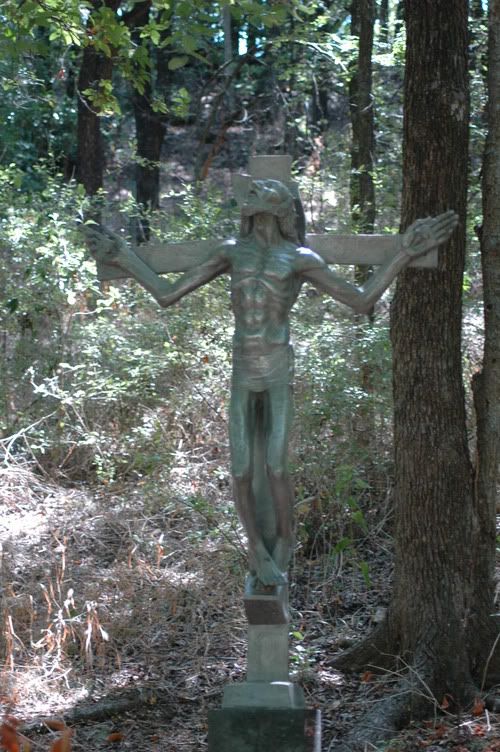 Crucifixion (1946)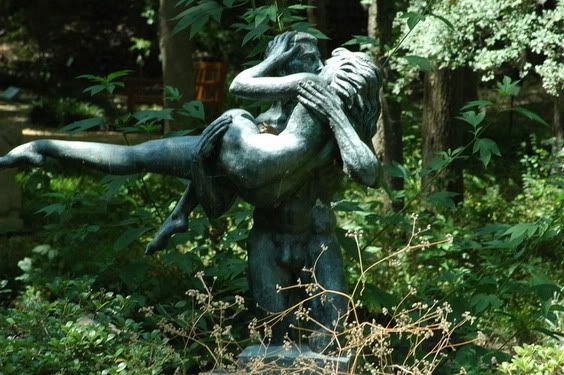 The Kiss (1970)
This work stands at the edge of the lily pond where it can be seen from many perspectives. A visitor feels like an intruder.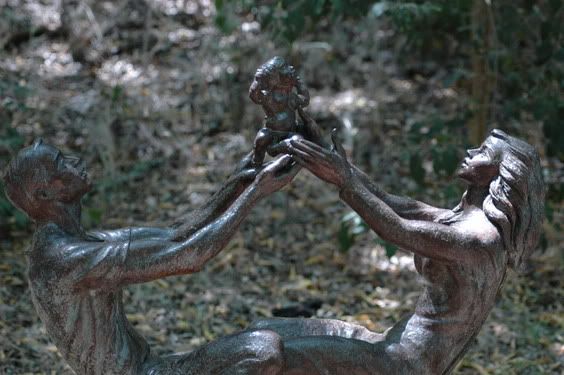 Hope for the Future (or Abilene Family) 1984
This is a scale model of a work that was commissioned by an Abilene bank, which was later moved to the campus of Abilene Christian University.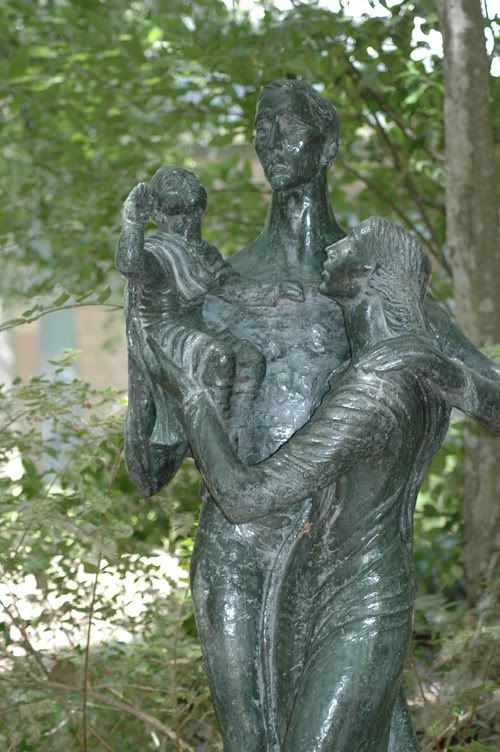 The Family (1960)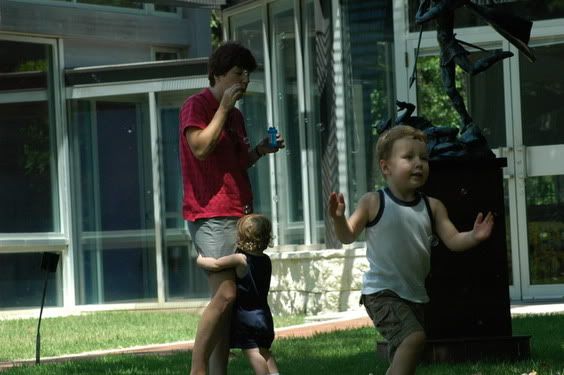 And one photo of live people -- a mother and two young children visiting the garden. They ended their visit by spending a little time blowing bubbles among the trees and statues. It was rather hot, so I hope this playing helped them cool off a little.