Doesn't everyone need a hand-knitted cover for their Palm? This is a prototype which was requested as a commissioned job. I'd make some changes, but for making up the pattern as I went, I'm pretty happy with it.
This isn't the yarn I bought last weekend. I had this in my stash. This is also a deeper wine color than the photo shows. For some reason wine is a hard color to capture digitally.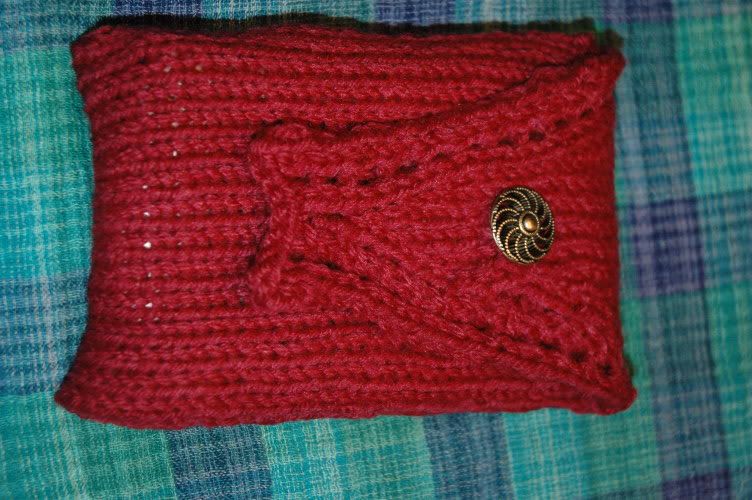 When I work out the bugs in the row with the buttonhole, I'll be able to do all kinds of small accessory pouches and bags. I'm pretty pleased with it, overall. It has a lace edge on the flap and a silver button closure.