In the previous post I showed you a picture of my den, one of my favorite spots in my house. So instead of a meme, I am issuing a photo challenge. I've seen other bloggers do this and it is just fascinating! Your assignment is to take a photo of your favorite corner of your house -- and explain why you like it so much. Mine is the photo below, and I think the reason I like it is because it is cozy. Also because it's a bit of a peculiar room, having once been outside of the house. It is an addition, as is apparent from the exterior brick wall leading to the dining room and the former porch light which is still working.
And I mentioned the "curtains" are really quilts covering floor-to-ceiling French doors that have been used to enclose the walls of the room.
Here's a view from a different angle showing the wall of cabinets you'll see from the sofa. Lots of games, books and hobby things are stored behind those white doors.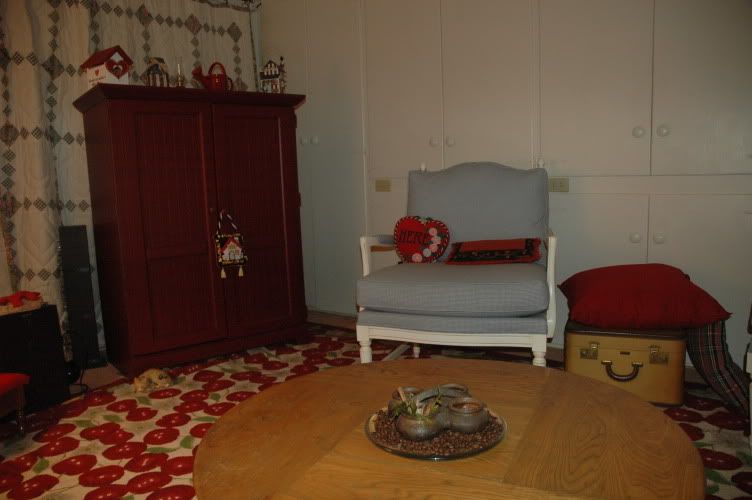 Heh, I just noticed how that suitcase next to the chair seems to be smiling. It's filled with the memorabilia of my mom's life -- photos of her friends from nursing school, song sheets from bars in Chicago they visited. No wonder it's smiling!