Dear friends Anne and Cliff started moving to the new house in the country. Several of us got together this morning at her house to load up our cars and trucks and caravan out to the country. So fun, and with that many hands the work was easy.
Seeing some of their individual furniture now in the house makes it look like a real home now instead of just a nice house. I was overcome with emotion and was not the only one. Anne, friend Lisa and I were walking through the house, getting weepy
several times. At one point the three of us were standing in one of the bathrooms and all three of us started sobbing! Happy sobs, of course!
I'm trying not to post too many photos of their place because I'm working on a secret project. So I'll just post a few that won't blow my cover.
After touring the house and unloading the vehicles, everyone went over to the guest house to have a look. One of the kids in the group happened to spot a lizard so I, of course, had to see if I could get a picture of it.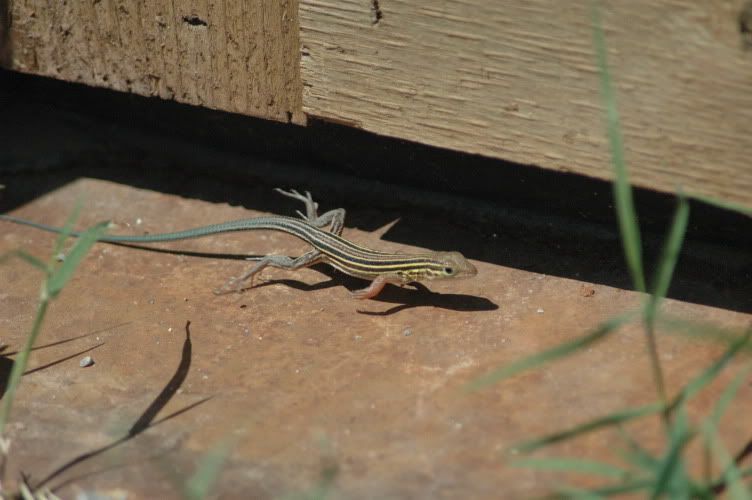 One of the girls brought her Westie out to see the place. Cute, cute doggie!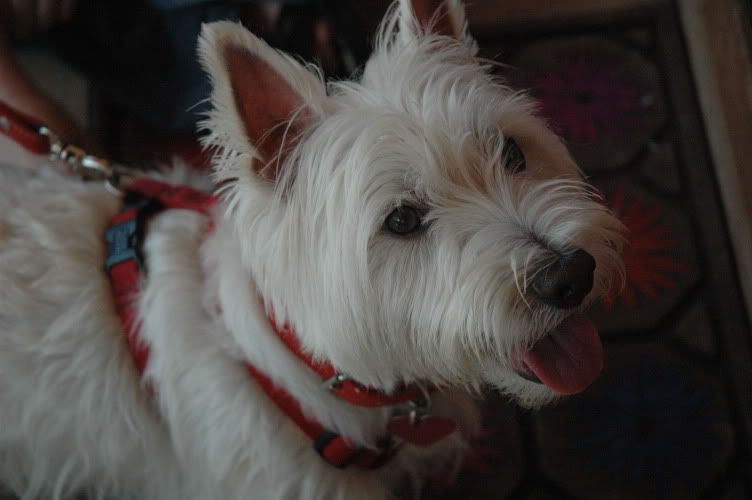 The rockers on the wide front porch were calling to us. Pretty soon just about everyone was relaxing on the porch. It gave me such a good, good feeling, seeing everyone kicking back and enjoying a simple, perfect moment.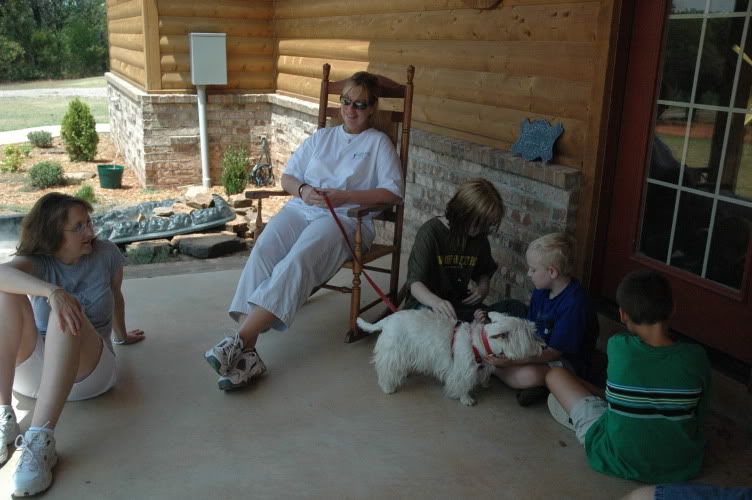 It certainly didn't take us much time or work to take this load of stuff, so before long we were all caravaning into Jones to the Rooster Cafe (Britton Road and Hiawasee for anyone in the area.)
The neighbors have horses, a Shetland pony and a couple of mules. I positioned myself near these animals in order to get photos of everyone going up the lane to get to the main road. While I was watching for my friends, my back was to the mules. Scared the daylights out of me when one of them started braying right behind my head. Egads!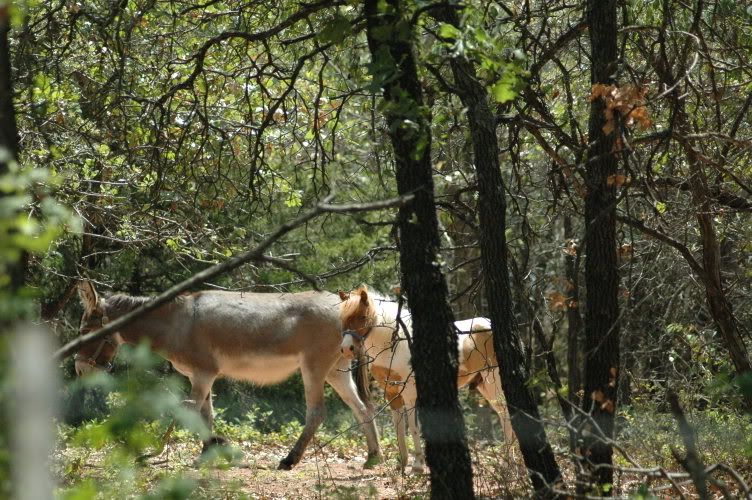 You have to try The Rooster. Portions are exceedingly large. The chicken fried steak is easly large enough for three to five people to split. Catfish is glorious! I was afraid a fight was going to break out over a piece of French silk pie. Yummm yummm! Here we are after lunch.