My church was supposed to get its shipment of pumpkins yesterday for our pumpkin patch, an annual fundraiser event we have. They were delayed until today. So, here is the story of how we set up for the pumpkin patch, in photos.
First, the truck arrived just before 2 p.m. today, right as expected. It's here! It's here!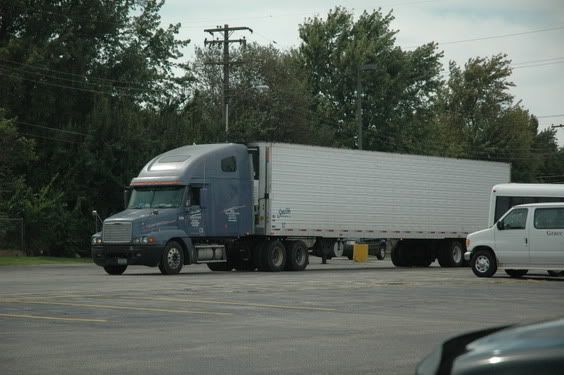 He's opening the door...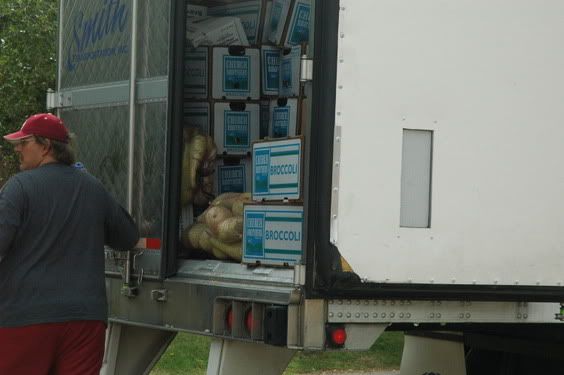 The box says ... broccoli????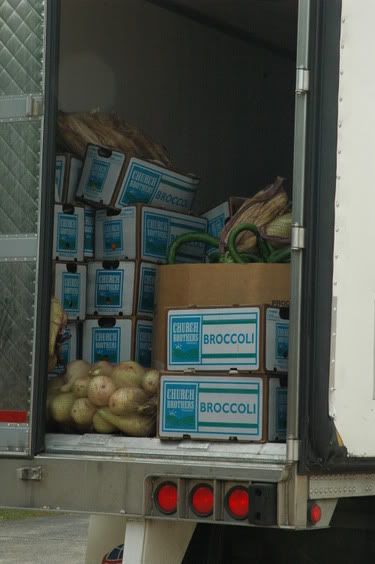 Oh no! It looks like we are going to have the broccoli patch! OH NO!!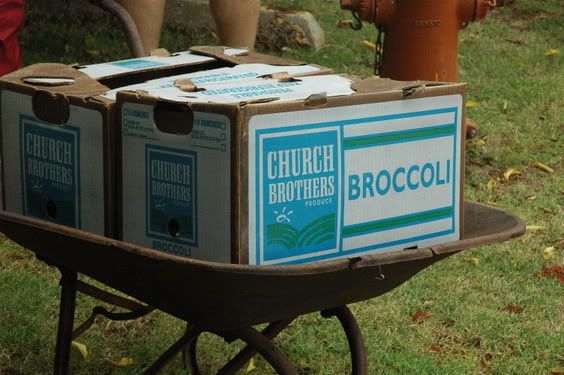 Oh whew!! Big round, orange broccoli! Maybe people will be fooled into thinking they are PUMPKINS!!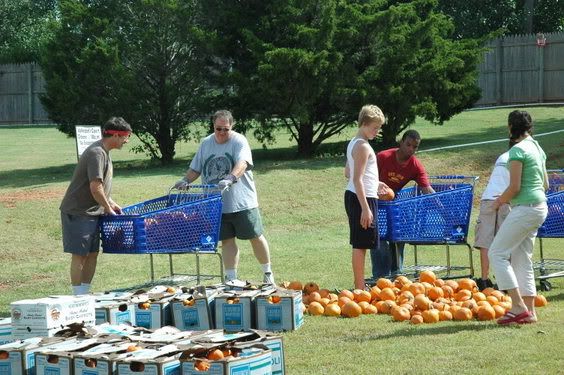 Back at the truck ... what are those??
Strange, beautiful shy gourds. "We are not worthy!"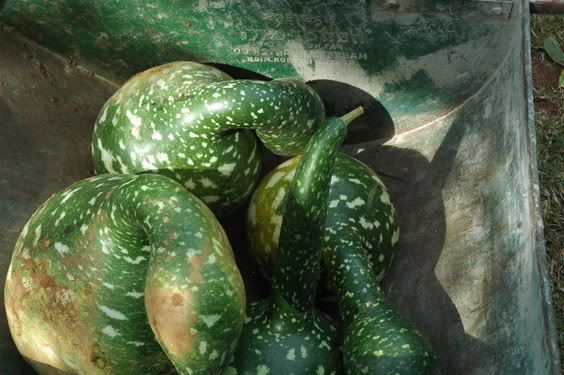 The small ones are easy to unload. Just remember to DUCK!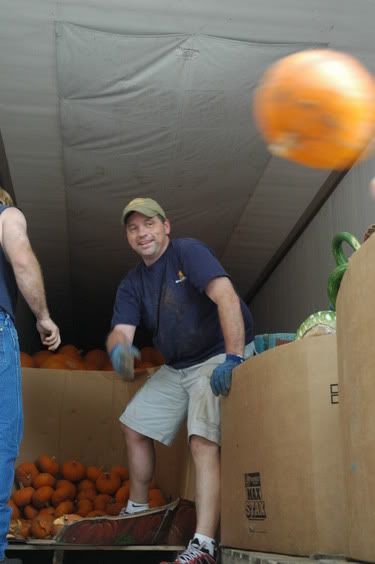 The big ones take teamwork!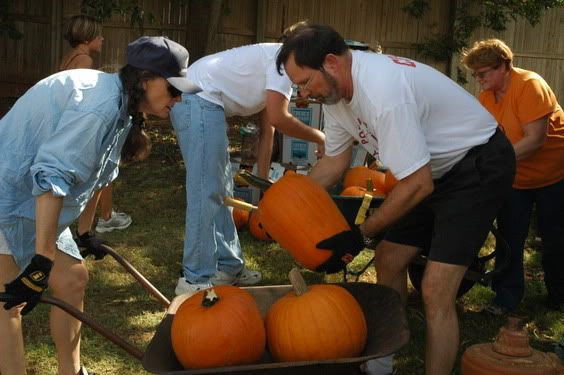 We sort them out in different areas according to size, to make it easier to pick out just the ri-i-i-ght one.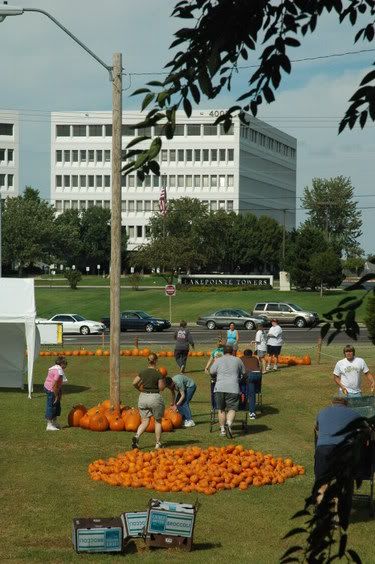 Some of the carts were so full o'punkins that it took two strong men to move them.
I loved this sassy sweet little girl! She was our first customer and picked out some really good pumpkins.
SOLD! The first load, all going home with the sassy sweet little girl! She picked the BEST!
Three hours after the truck arrived, everything was unloaded, sorted and finished. This is one tired, dirty, worn-out punkin-toting crew here. But we all had a good time!
I hope you enjoyed the afternoon with us. Come buy a pumpkin or two or three, OK? We'll save you a good'un.