It was a wonderful weekend. Just the right cool nip to need a light jacket on our morning walks. Here are a few photos just to let you all know what the camp looks like -- I hope you aren't TOO jealous.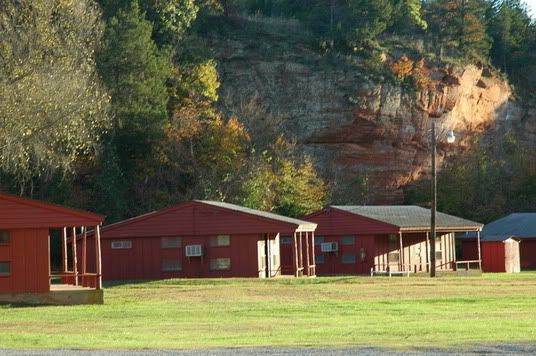 A perfect fall afternoon with the glow of the sun on the cabins, just before it dipped below the ridge of the canyon.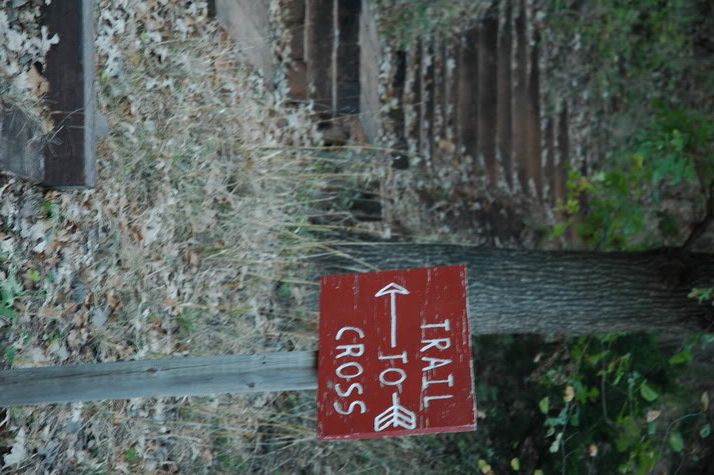 A lot of people like to climb the canyon up to a lighted cross on the ridge. That's something I gave up when I was in college and had to run up the trail with a load of inner-city sixth graders.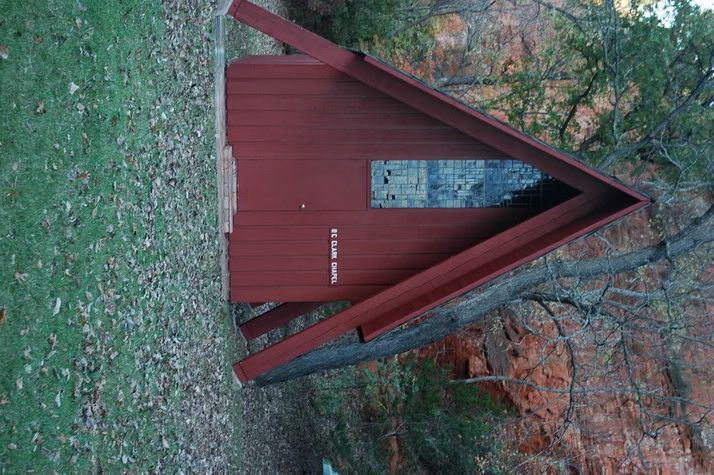 The B.C. Clark chapel is a tiny place of worship. It will hold at most 16 people in the tiny wooden benches that hold two people each. The tree has been there long enough to find its path between the roof of the chapel and the canyon wall. Yes, the chapel was named for THAT B.C. Clark -- the one of the jewelry store with the state's official Christmas song. The Clark family has long been benefactors of the Oklahoma United Methodist Church.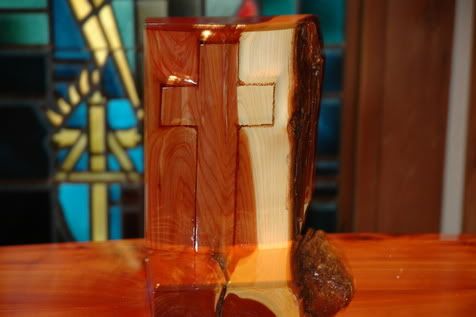 A hand-carved cross rests on the altar of the chapel.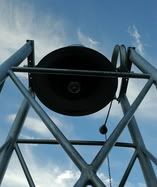 An emblem of the camp is the dinner bell, rung before nearly every meal served in the dining hall in the camp's 50-year history.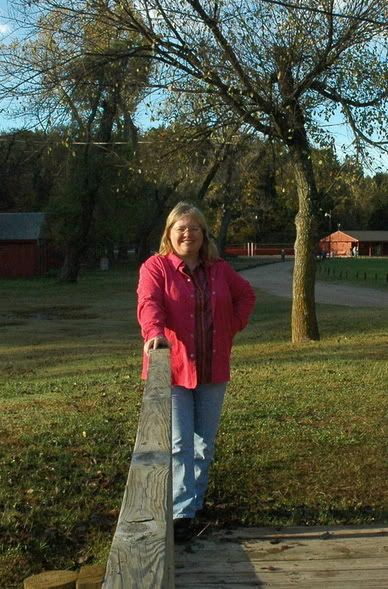 What the heck... here's a photo of me at the bridge that crosses the big mud puddle.