Leavenworth, Kansas, is a significant little town for several reasons. It was located on both the Santa Fe Trail and the Oregon Trail (look for markers around town with information on Lewis and Clark and the trails.) And it was established as a cantonment in the 1820s to protect trade routes after Mexico gained its independence from Spain.
It was a key location for the U.S. government in quelling Indian uprisings and was in the thick of the bloody border wars between Kansas and Missouri during the Civil War.
Leavenworth became a city two weeks after Kansas was opened for settlement in 1854.
Today it is home to the Army's Fort Leavenworth, Saint Mary College, the Dwight D. Eisenhower Veterans Affairs Medical Center, and the Leavenworth Federal Penitentiary. (Side note: My mom was never good at following directions, and more often than not would wind up at the penitentiary any time she tried driving to the family farm in Northwest Missouri. Ah, she never could get the hang of "TURN RIGHT! NOT LEFT!" in the directions.)
Leavenworth is also the location of the Fort Leavenworth National Cemetery, adjacent to the V.A. Medical Center.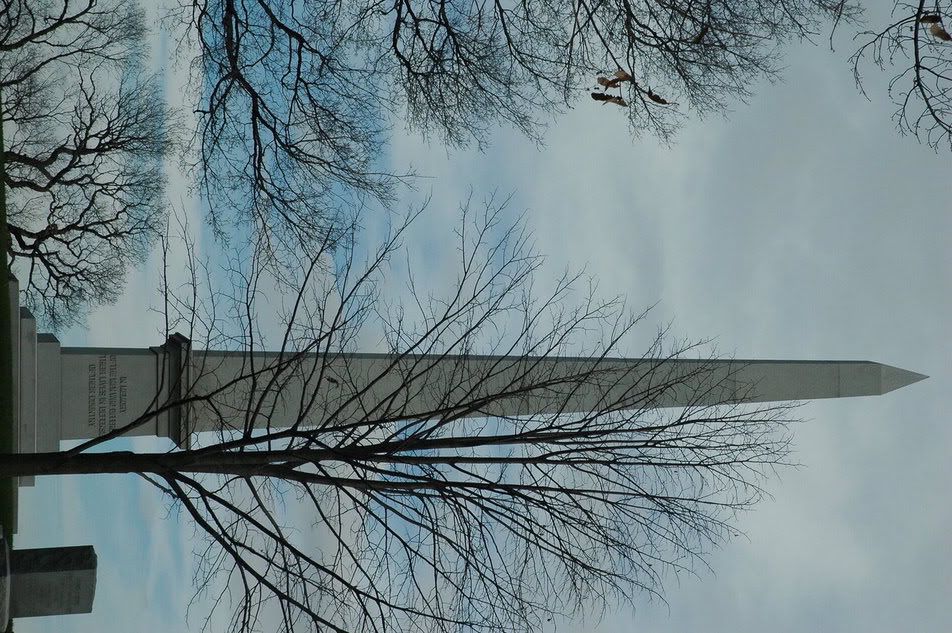 More than 22,000 soldiers and their qualifying dependents are buried here. The soldiers were interred here starting as early as 1827 when malaria and other diseases started claiming lives of those in the cantonment.
Among those buried here are Union soldiers, seven Confederate prisoners of war, 12 American Indians whose bodies were found during the building of the V.A. Medical Center (relocated to a mass grave -- the only one in the cemetery). Over the years, thousands of soldiers' remains were moved to the cemetery from other locations.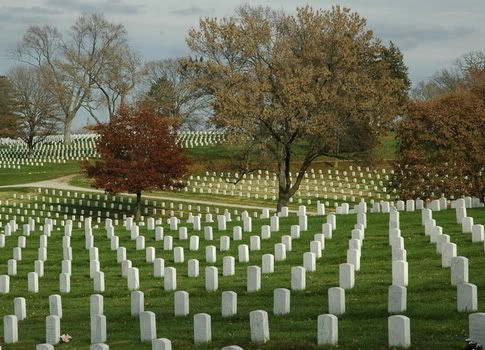 Row upon row of white head-stones covers the 36 acres dedicated to the ceme-tery.
About four years ago, I visited the cemetery with a Missouri historian. We came upon an area on the north side, below a hill, where hundreds of concrete vaults were stored. I tried to find them, to show a photo of how many burials they were prepared to perform. There are no vaults stored there now -- they have all been used.