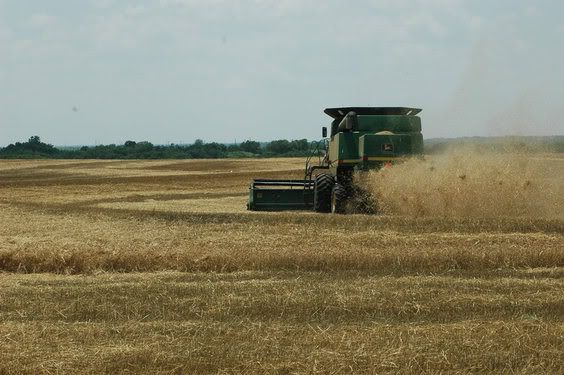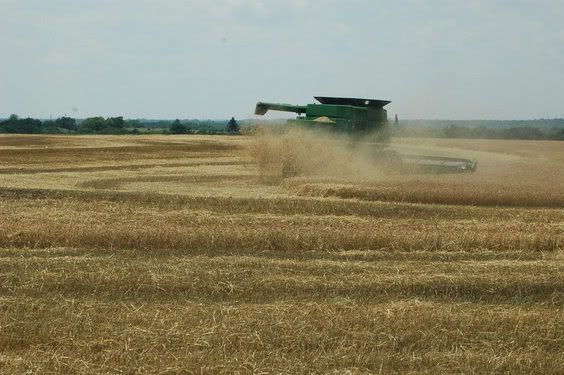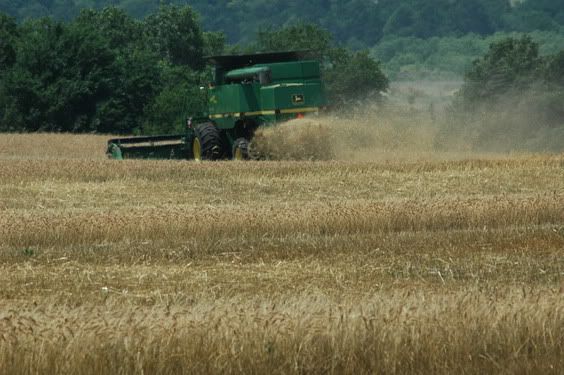 The wheat harvest has moved to the Cashion area, north of Oklahoma City. I saw a couple of different fields being cut this afternoon. Such a beautiful thing to see. One grower said they will be burning his field as soon as they get the combines out in order to get rid of the rye grass that's such an awful weed to them this year.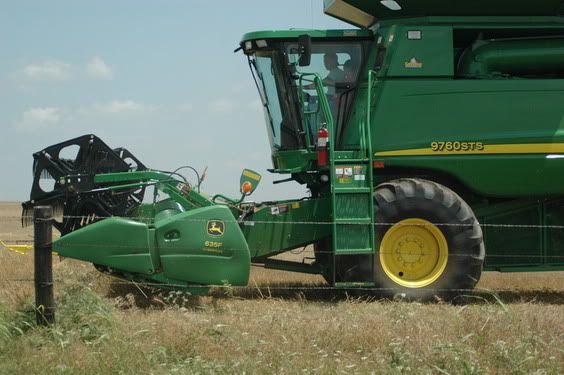 John Deere green is such a beautiful color, don't you think? And the kids that do the dirty work are so, so young. I bet the kid driving this combine can't be over 15. And the one driving the tractor with the hopper on the back is probably round about 12.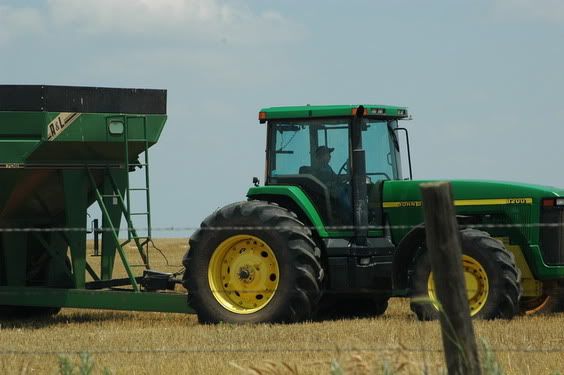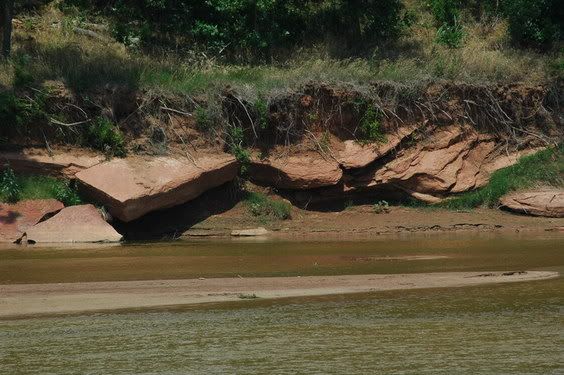 The rivers are down enough to form sand bars, just perfect for wading out to for a picnic and bonfire. Brings back good memories from my childhood -- roasting hot dogs on a stick and drinking lemonade out of a thermal jug.
I liked this -- the landowner tied beer cans to the electric fence to help make it more visible to the sand crew quarrying the river. They sparkled like jewels in the afternoon sunshine.