On today's installation of "My Weekend Trip to Bricktown," we'll have an assortment of images, mostly from the perspective of a passenger on the water taxis on the Bricktown Canal.
Passage on a water taxi is $6, good for all day. You can get on and off at just about any point on the canal. The captains of the flat-bottom boats are very happy to make stops to drop off or board passengers. Wrist bands can be purchased at a small brick ticket office across the street from the third-base gate into the Bricktown Ballpark (note: get your wrist band before going downstairs to the canal level, because you'll just have to walk up and down the stairs again.)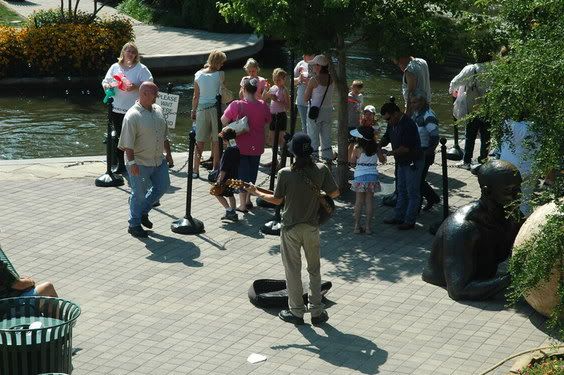 Street musicians frequently stake out the spot near the loading point for the water taxis, hoping to pick up a few coins from passengers who listen as they wait. It's really rather enjoyable and soothing to hear some live music while relaxing under the little bit of shade provided by a small tree.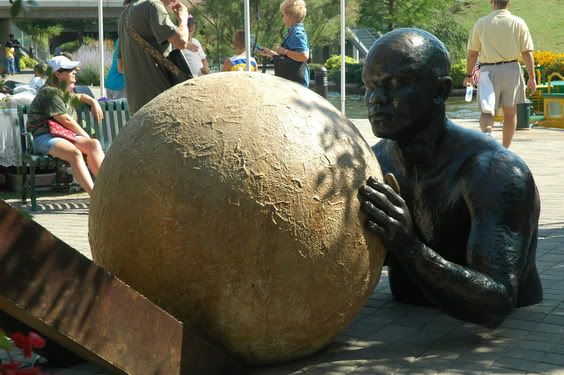 Here's another piece of sculpture which passengers have a great opportunity to examine as they wait. Kids especially seem to love it. It has an almost-magnetic effect on young boys, from what I could observe. They like sitting on the ball and putting their feet on the man's head. Way to help, boys. Can't you see how hard his job is?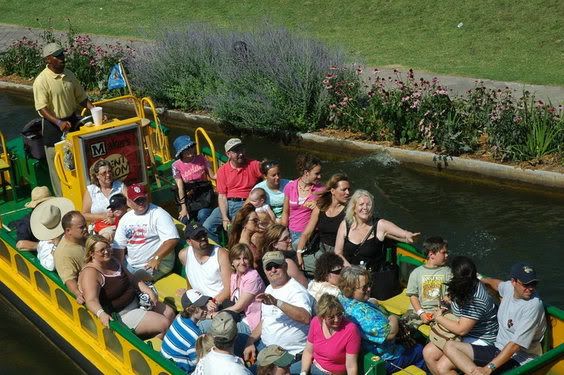 Here's a taxi full of passengers -- friendly folks who liked waving at people on the bridge above. Being on the water puts people in a relaxed, friendly frame of mind. Strangers start visiting as they ride together, trading jokes and observances about what they see on the trip. It's great!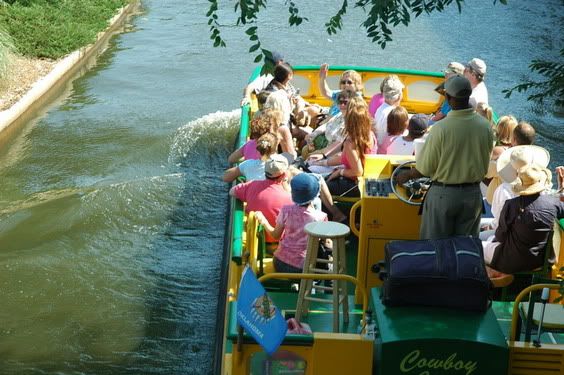 There they go, down the other side of the bridge. Different people started waving after they went under the bridge. Have fun, everyone!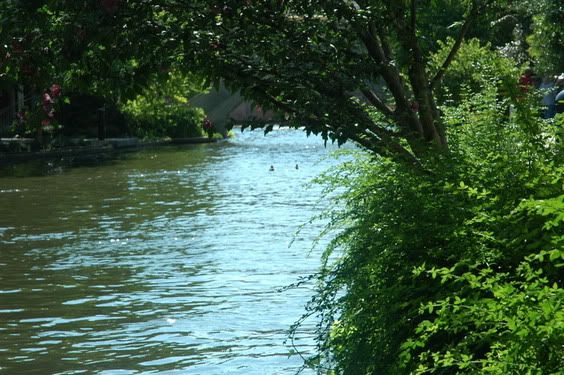 Ducks just love the water as well. And watching them paddle around on the canal is nearly hypnotizing. Several people spent a good part of the afternoon parked on benches along the canal just lazily watching the water swirl around the ducks.
A wedding party came down to the canal, presumably for photos. We waved; someone asked if they were getting married on the canal. "No, we've already taken care of that part," they said. There's lots of pretty places for pictures, though.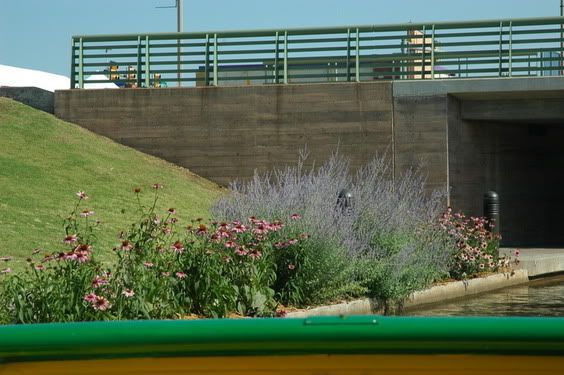 Landscaping along the canal, and throughout Bricktown, is beautiful. Here we have some Russian sage planted with echinacea.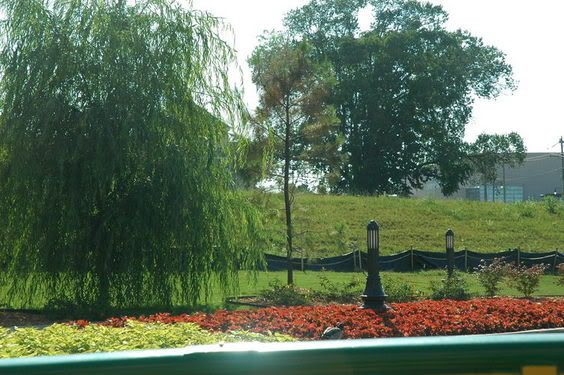 A willow tree with beds of begonias and sweet potato vines. Good color composition.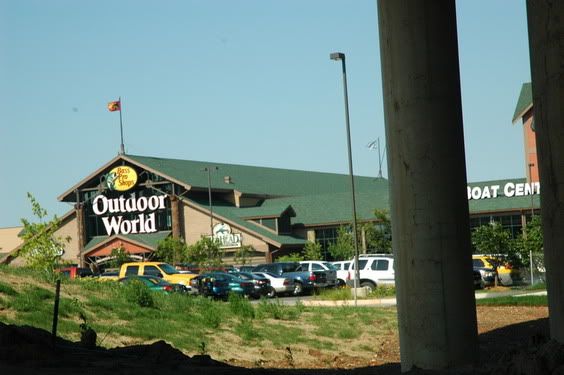 Aha! Bass Pro Shop! Yessir, as the water taxi captain said, the single largest collection of testosterone under one roof in Oklahoma! If a man says he doesn't like shopping, he hasn't been to Bass Pro. Heck, I like going there myself, but don't tell. The first time I went there, they had a sign near the front door. "Ready for turkey season?" it asked. I grabbed the nearest young guy working there and said "Quick! Help me! I'm not ready for turkey season!" Yep, he did look at me like I was crazy. But I thought it was important to be prepared. You never know about those turkeys.
That's the end of today's chapter. We'll try to wrap up with some odds and ends in the next installation. There's just so much to see and do in this one district. Check it out next time you're anywhere close to the area.