At Toad's request (see comments in next post down), I present a behind-the-scenes look at Gumby's hidden shame. Like so many celebrities, he does sometimes fall short of the mark.
(Mega apologies to Maresy and to all the Gumby family)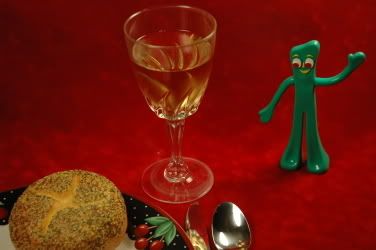 I started getting my dinner ready this evening and invited Gumby to break bread with me. He was a charming companion -- at first.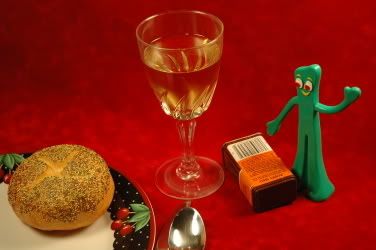 I went back to the kitchen to attend to the cooking. Little did I know what was happening at the table.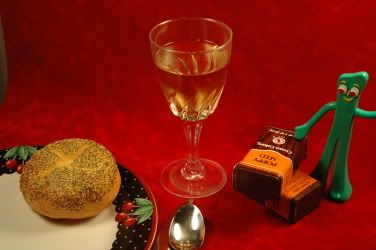 It seems Gumby noticed my glass of wine, and came up with a sneaky plan to take a nip.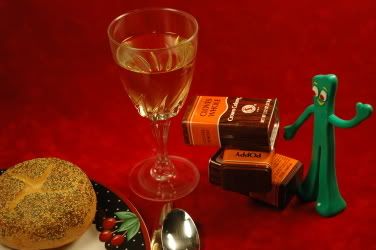 Somehow he managed to engineer a spiral staircase using some of my spice containers. (*Note to self... after examining the expiration dates on the staircase, it's time to buy new spices.)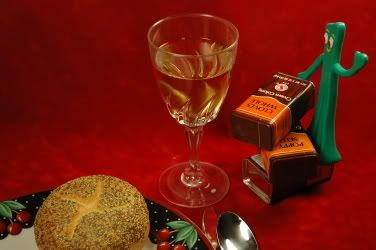 Hmmm.... Something is afoot! Gumby is climbing his staircase!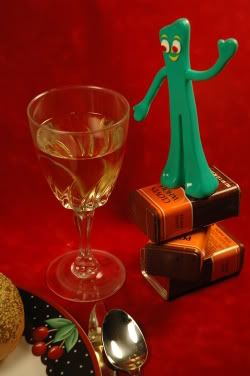 "Ta-da! I have reached the zenith!" he cries out!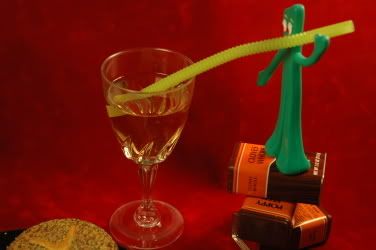 "Oops! Now my engineering fails me! The straw is too long!"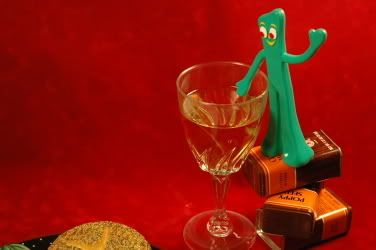 "Hey! I have an idea," he says.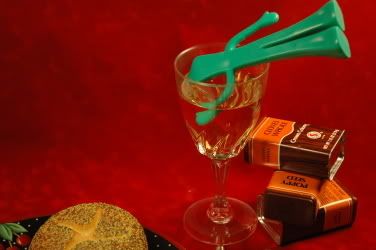 "Yes!" he exclaimed. "I can simply propel myself head-first into the wine glass! Cool!"
"Oh yeah! This works great!"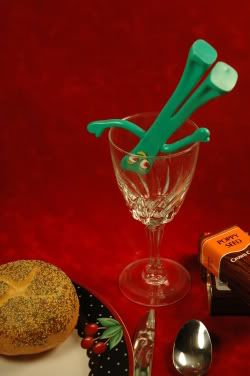 "Ahhhhh." That must have been good, right Gumby?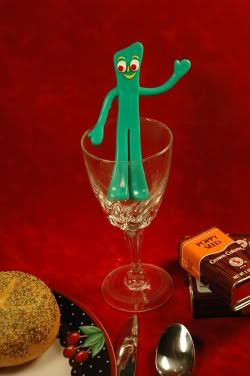 "Oh yeah! That was GREAT!"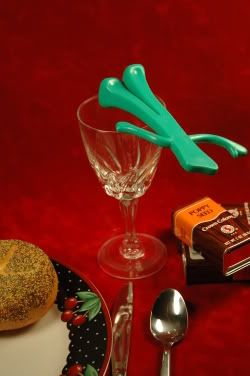 "Where's the stairs?"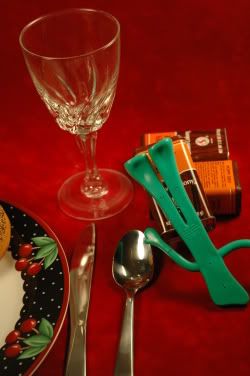 Wheeeeeeeeee!!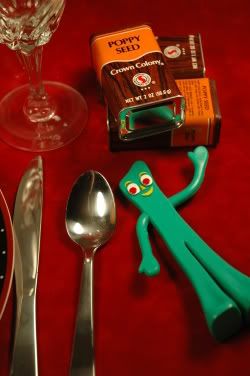 "Don't worry, I'm fine. Juuuussssss fineee."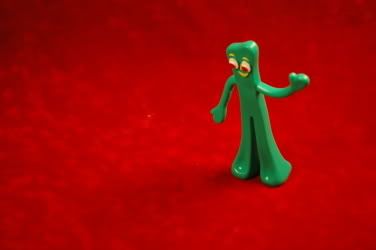 "I'll walk home. Yeah, the air will do me goooood."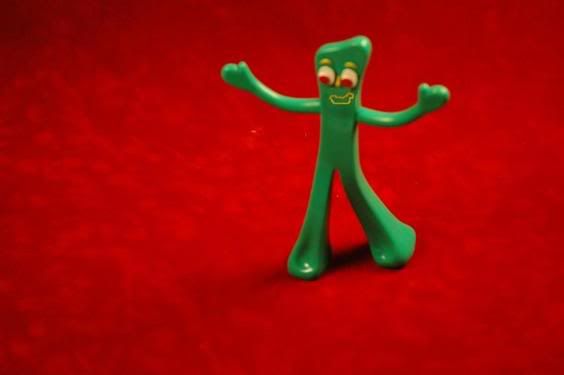 "See?" he said. "I'm soberly perfect. I can recite this straight line while walking the alphabits."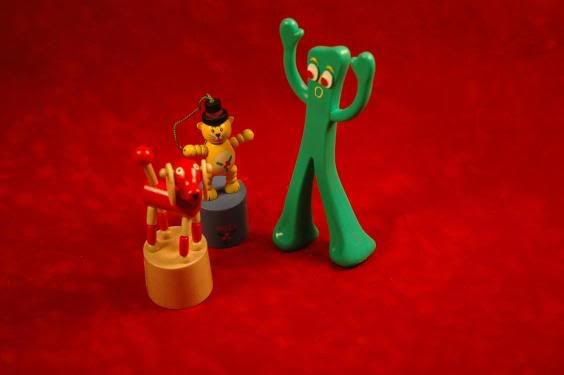 "EEK! Muggers!!"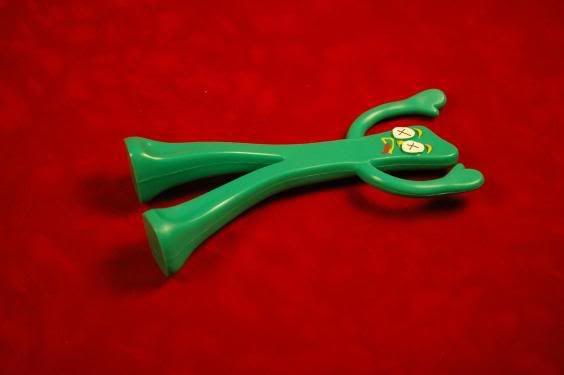 *thud*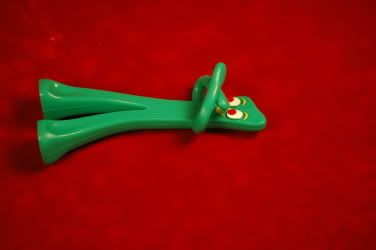 "Uh-oh. Something has gone TERRIBLY wrong!"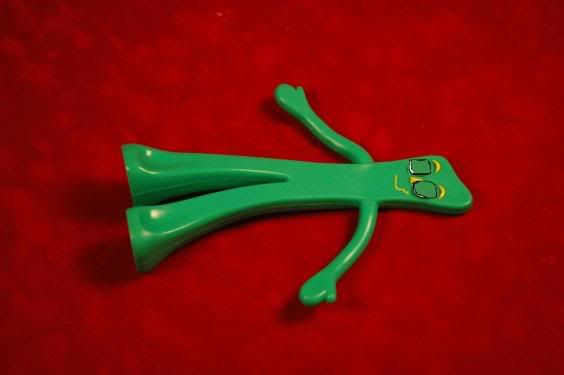 Somehow, I think Gumby may not feel too good tomorrow. Let this be a reminder to all of us to exercise temperance and virtue, and eschew the fermented juice of the grape!