We went to church Sunday morning and then set out on another adventure. This time we went off to see the Columbia River Gorge with its woods, waterfalls and vistas.
First stop is the Vista House at Crown Point State Park. Apparently it closed for the winter right after we were there.
The Columbia River Highway was completed in 1916. That same year, construction started on the Vista House to encourage travelers to use the highway to enjoy the scenery. It also served as a comfort stop for travelers.
Some of the scenery from atop Crown Point, overlooking the Columbia River.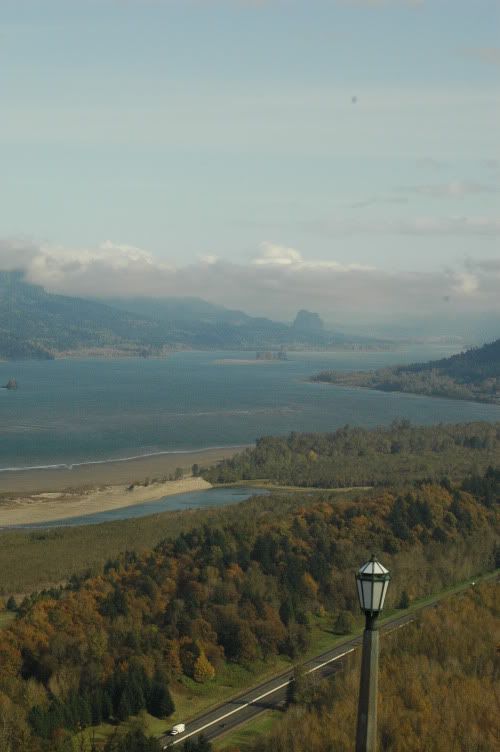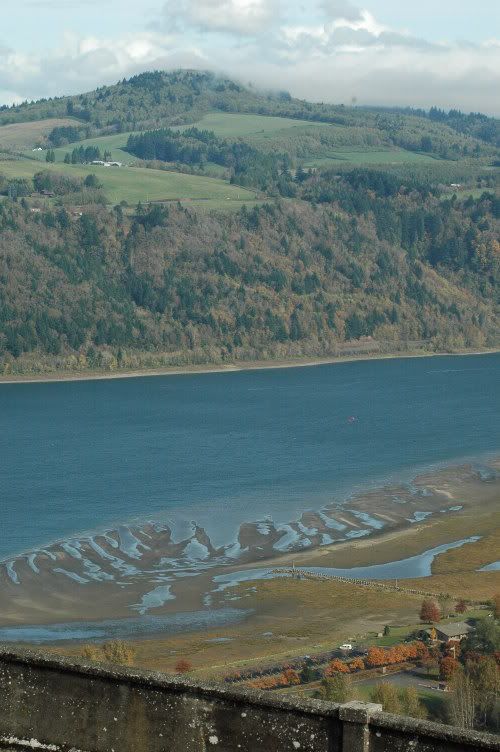 Moving on to the east we come into the area of the waterfalls. This is one of the first of many -- Latourelle Falls. You walk down a path to the falls. This was our first glimpse: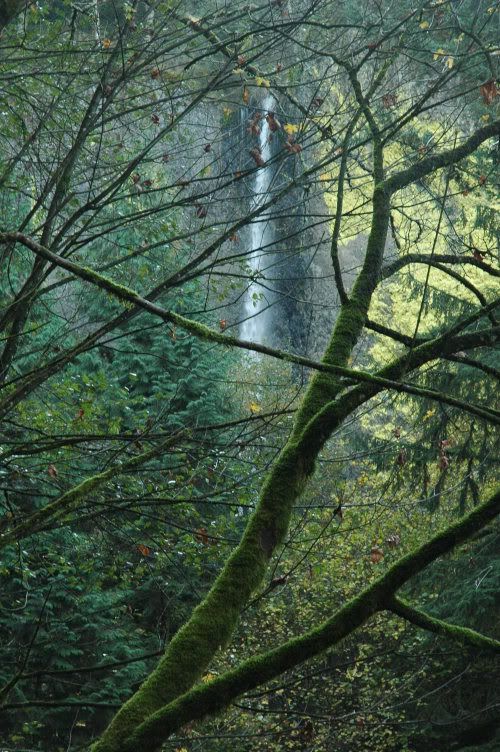 I thought that was pretty neat all by itself. And then I started admiring a hemlock tree. Suddenly I took one more step and past the tree I saw this: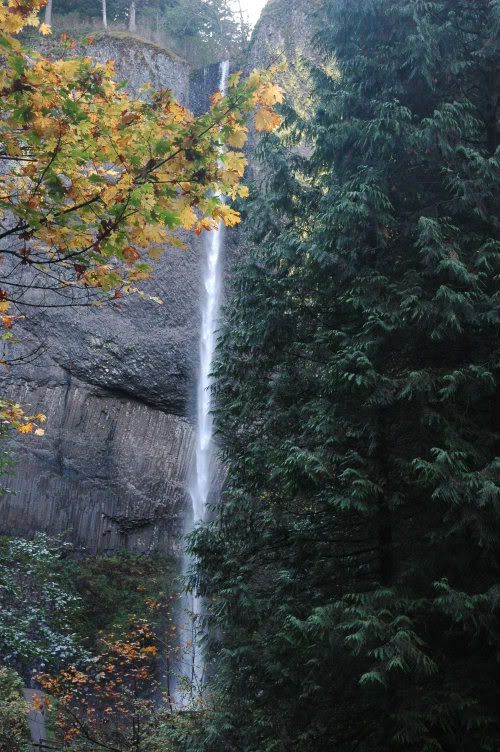 J.T. at the cataract of the falls: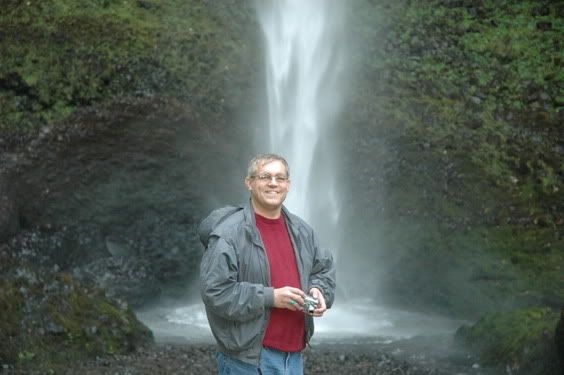 Me on a bridge crossing the stream flowing out of the cataract: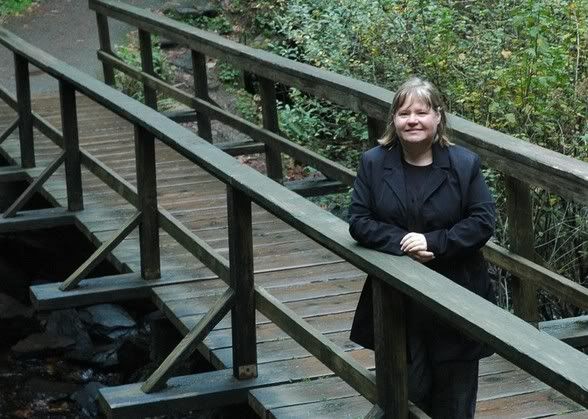 Ah, but down the road a little further is THE waterfalls you must see in this area: The Multnomah Falls. The double waterfall falls 620 feet.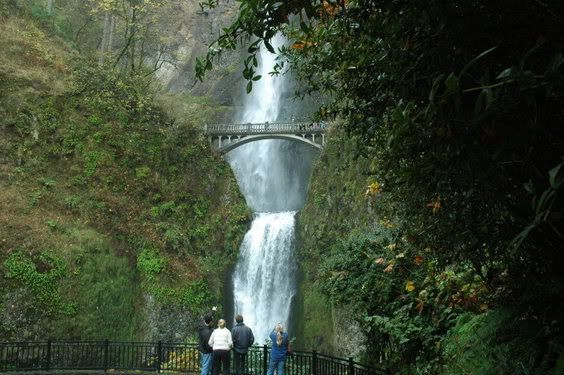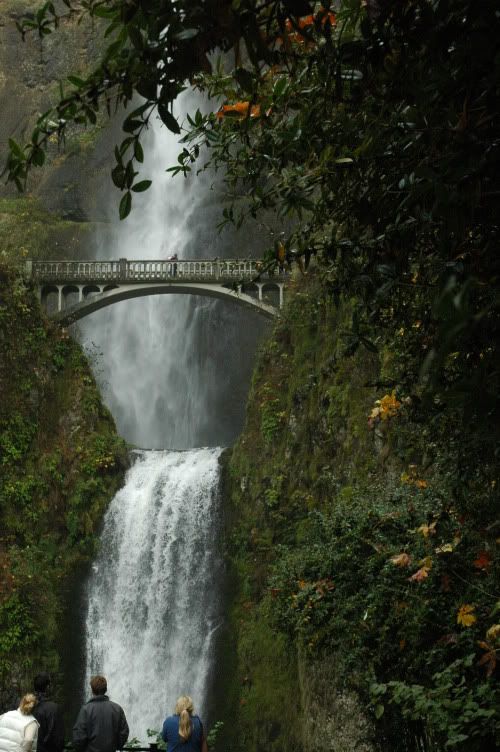 After seeing Multnomah Falls, we traveled east another short distance to have lunch at Skamania Lodge. Wonderful view of the mountains from the dining room, and we happened to be there on the anniversary of the day Lewis and Clark arrived in their trek. I got two pencils honoring Smokey Bear and saw a historic interpreter demonstrate some of the tools L&C would have had with them. He singed the hotel tablecloth demonstrating how to start a fire with a flint. Hee hee.