I didn't pay much attention to the "Movie of my Life" until Tech asked if there were pictures...
Well, I'm so sorry to disappoint, but I think this photo may be the closest I have to being a "showgirl." This is from "back in the day," as the kids say nowadays... I was 14, I believe.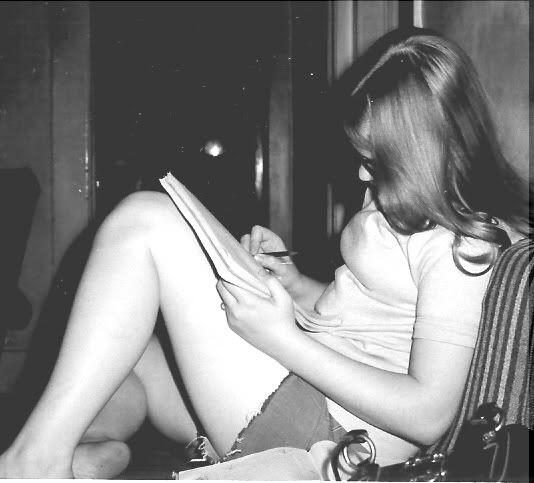 Now, flash forward to reality again...
Here's a picture of me (on the left) singing with my best friend at our singles' group retreat this past weekend. Someone who was tired of me taking photos grabbed my camera and turned the tables on me by getting a photo in the midst of "Just a Closer Walk With Thee."
Not exactly the subject of "Showgirls," is it? My apologies...