My friend J.T. and I had a great weekend in the Portland/Vancouver area. Saturday morning our hosts drove us from their apartment in Vancouver to the Pacific Coast beach. We had gone to visit our high-school journalism teacher and her husband. At 81, our teacher was the first one to hit the beach. I want to be just like her.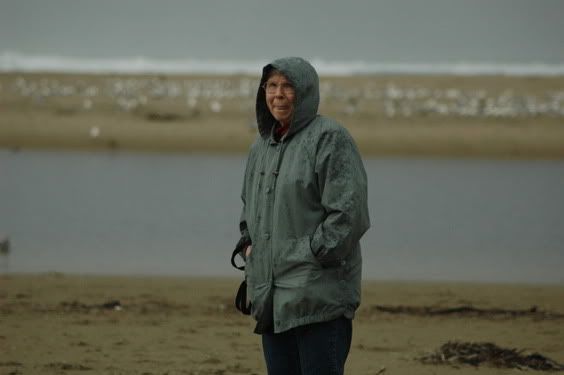 Walking along the beach in the rain with umbrellas -- teacher preferred not to have one because it slowed her down.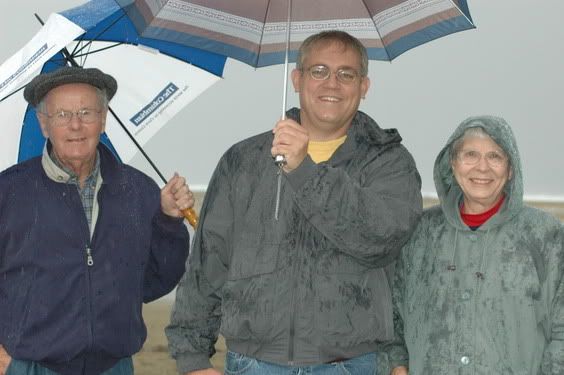 This sign really got to me: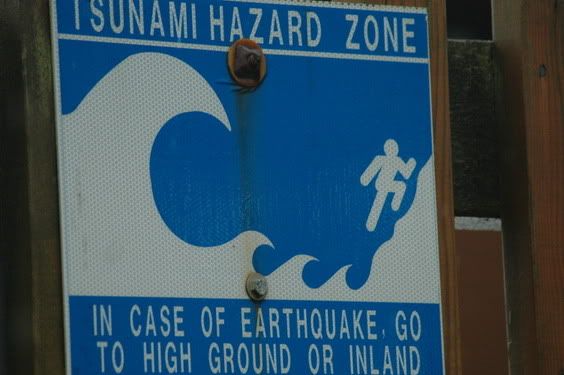 Haystack Rock was at our first beach. It is huge and majestic and makes you realize just how small you are in the huge, huge world.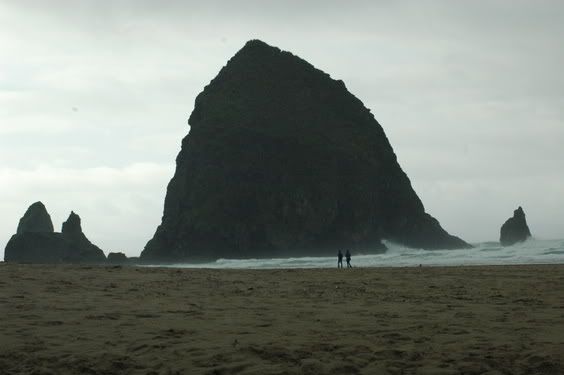 A rainy-day stroll on the beach, next to the ocean that goes clear to the other side of the world.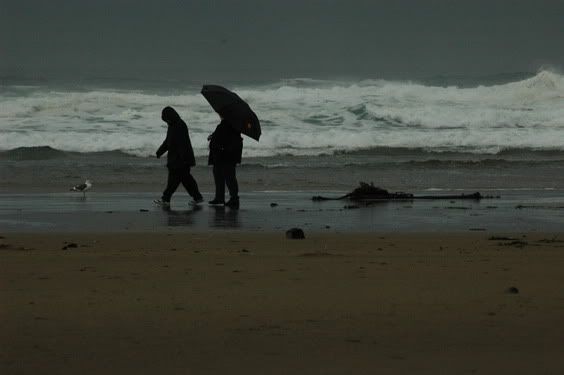 After lunch at a restaurant overlooking Haystack Rock, we moved to a different beach to try to get out from under the rain. We wound up at the location where Lewis and Clark first saw the ocean.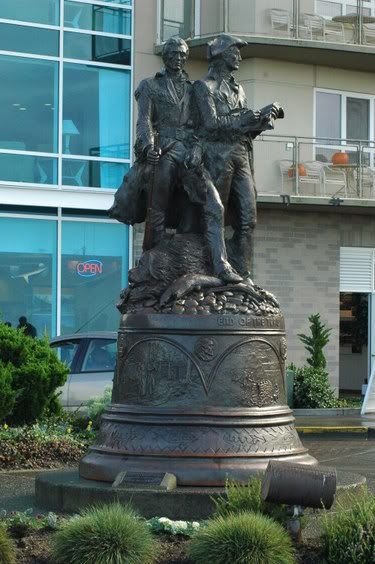 One of the sentinals: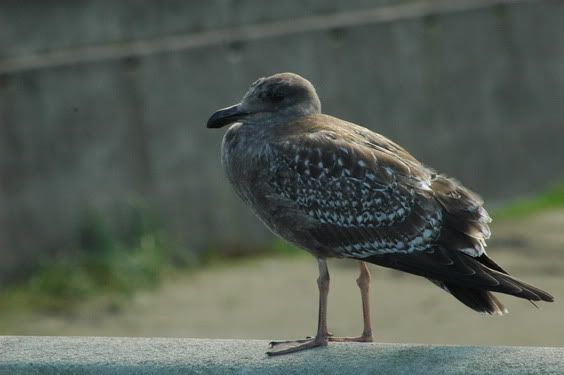 I love the clouds coming off this point.
It's so refreshing to see people and their animals enjoying the beach, playing hard together.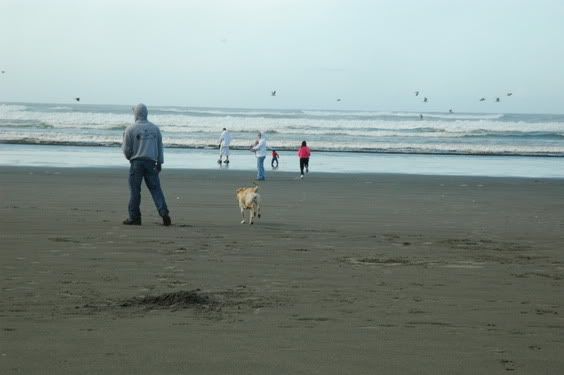 Run, baby, run!
Two Okies on the beach (that's me and J.T.)
A crab shell nestled in the sand.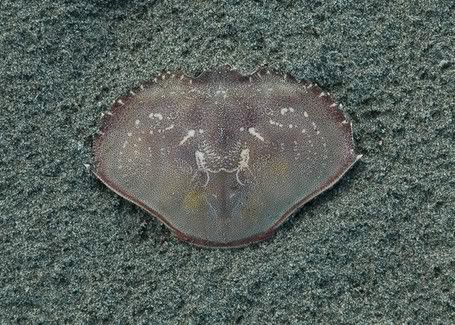 All in a row...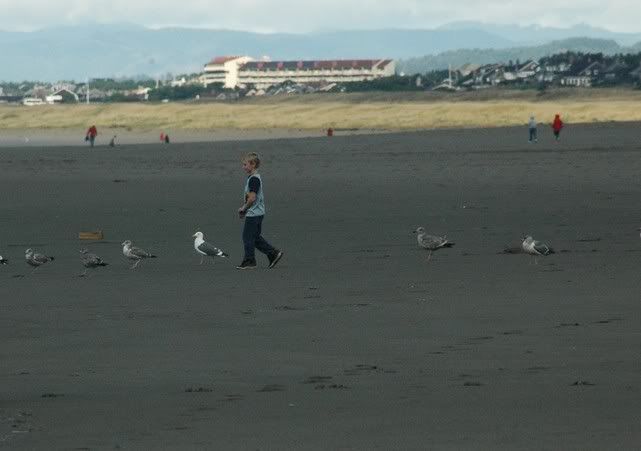 Come back soon -- there will be more photos coming. Hope you are enjoying the trip!