Welcome to my kitchen! I spent all afternoon cleaning it. Now it sparkles and shines! It smells like an Almond Butter Pound Cake because that's the candle burning in there now that it's clean.
It's a small kitchen -- 7 x 15 feet. I wish I had more storage space. That's on my wish list for my "next house." Yeah. It is. (I have a long list and no money. Meanwhile, I love my kitchen as it is.)
So here we are: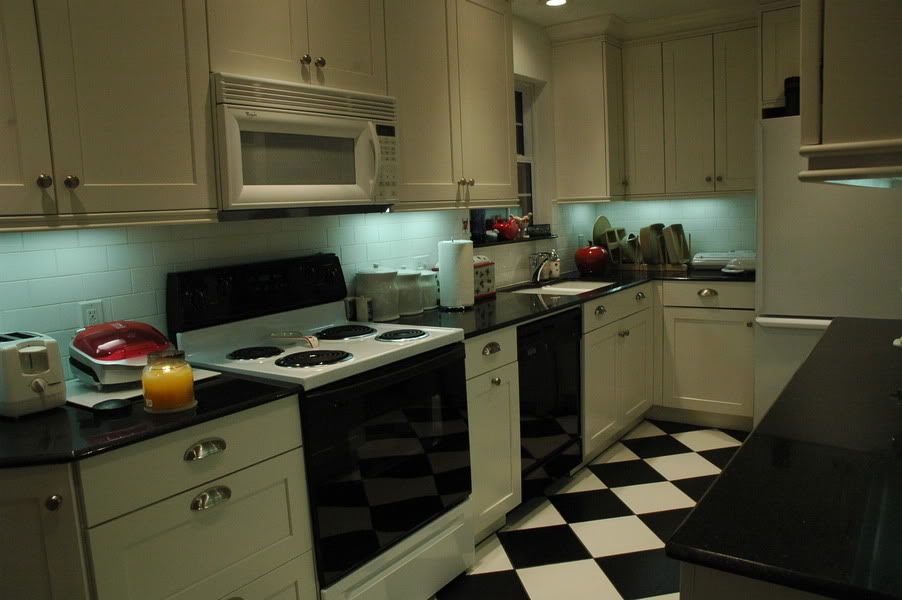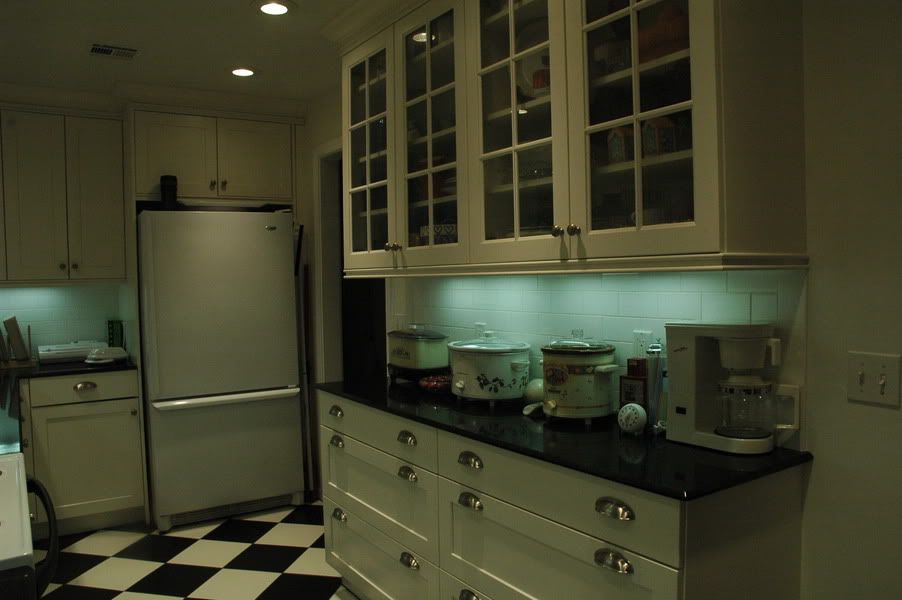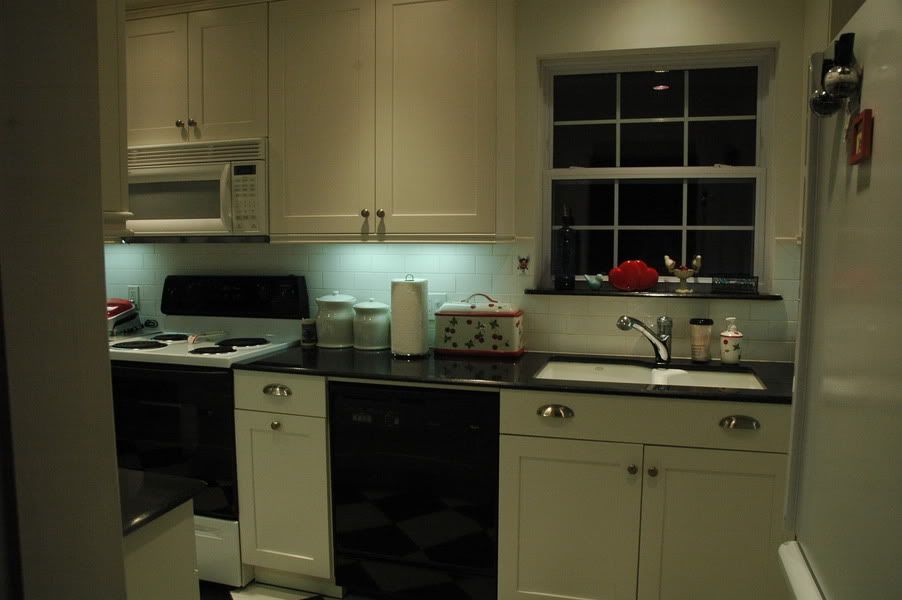 And now, for some reason, I am STARVING! Must find food!