My friends Cliff and Anne are getting married soon. Friday they closed on their new house, which is paradise indeed. Friday evening they toasted the new house and invited me to come take photos. (Actually, I kind of insisted -- part of a project I'm doing for them. Shh.. it's a secret! LOL!)
As part of the festivities, Anne's son and his girlfriend tested the zip line across the pond. Things were going so well. Well, here, just take a look-see:
On the treehouse platform, looking over the situation.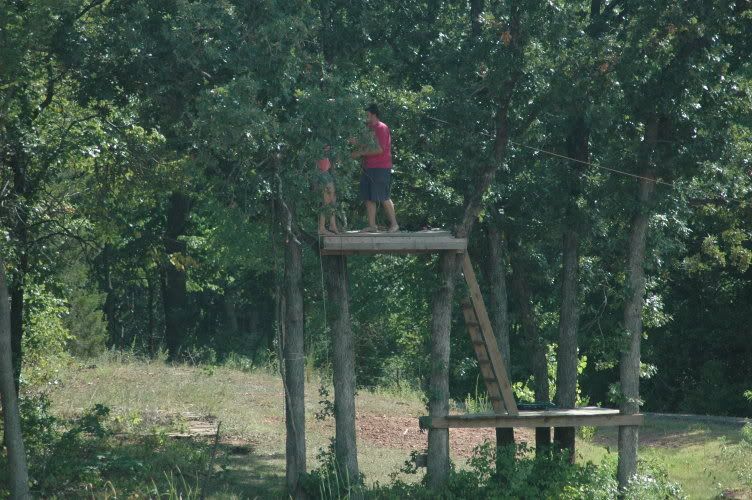 Aieeeee!!! This is FUN!!!!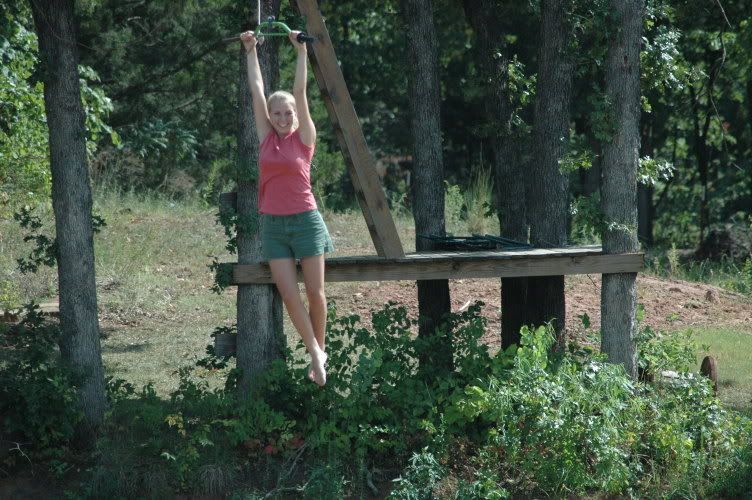 Uh-oh. Stuck! Over the middle of the pond!!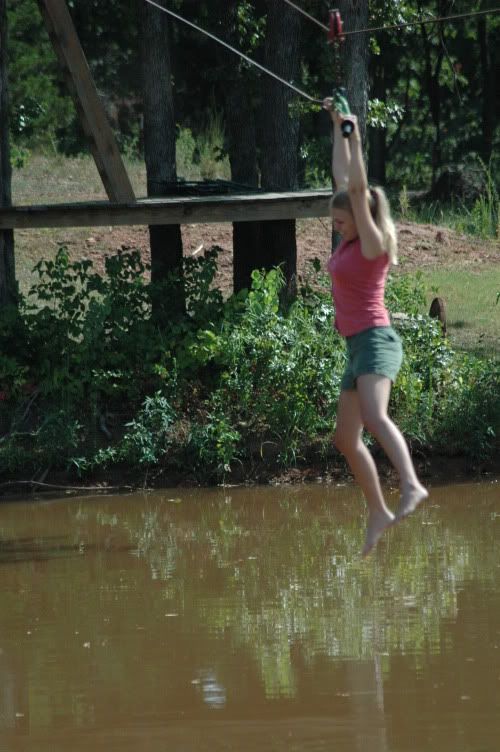 If you can't go forward, try going back. He's pulling her back across to the platform.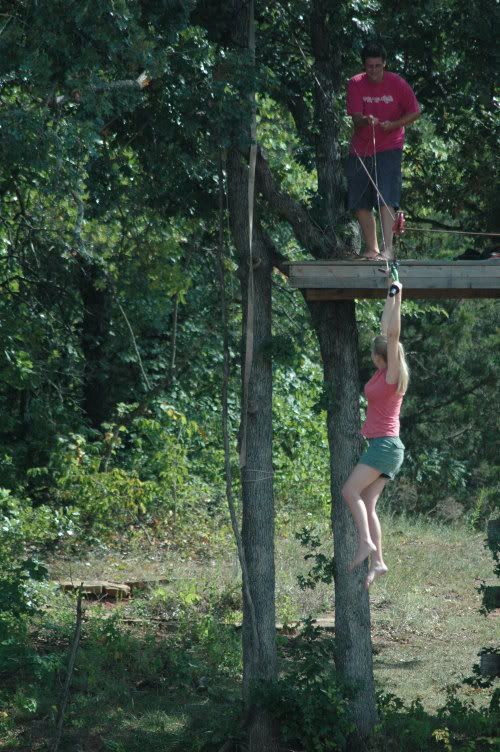 Almost there. One more pull and a swing should do it.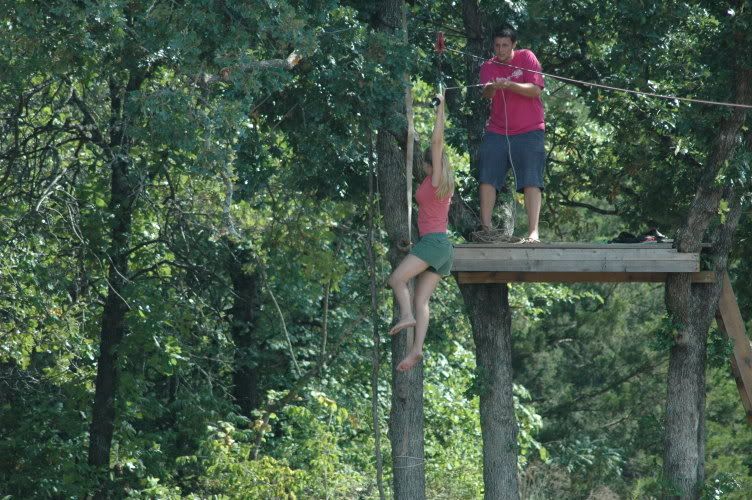 OH NO!!!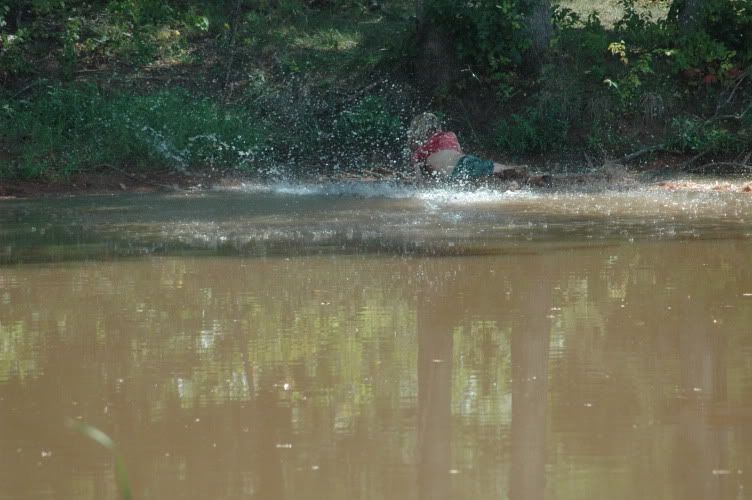 Revenge of the Mud Girl. Give him a BIG hug.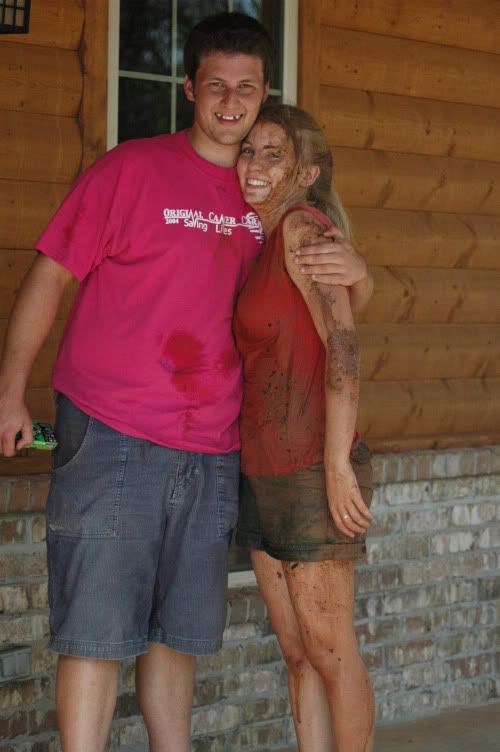 Boy, that was fun! Can't wait for the next time!