I have loved the Beaver's Bend area of Southeastern Oklahoma since I was a child. One of my favorite memories is of a late fall day when my family, along with my dad's parents, were at Beaver's Bend for dinner. There was a thick carpet of gold and red leaves on the ground. Outside the restaurant there was a playground with swings near the water. I loved the swings, but more than that I loved running through the leaves, listening to them crunch and smelling their distinct warm fall smell. There was such freedom in that afternoon -- running and jumping in the piles of leaves, throwing them up in the air, rolling in them just to hear them crunch.
So I took advantage of this weekend's opportunity, extending the drive to return to Beaver's Bend.
Things have changed dramatically in 40 years (can you imagine that?). There's a new lodge which is beautiful -- it looks more like an apartment complex than a state park. There's no restaurant now. But I did find the swings!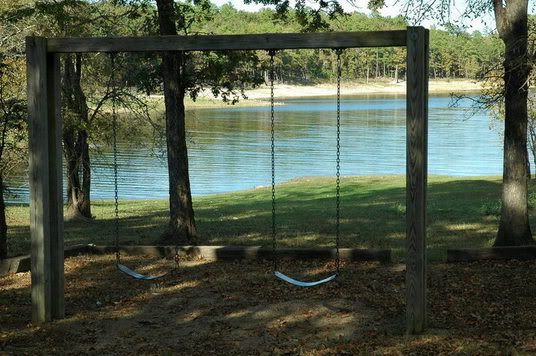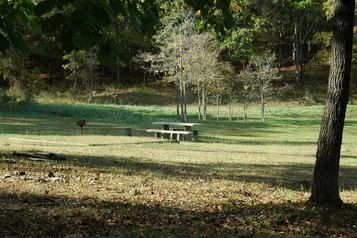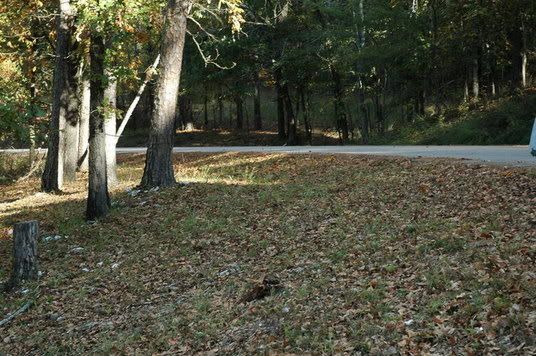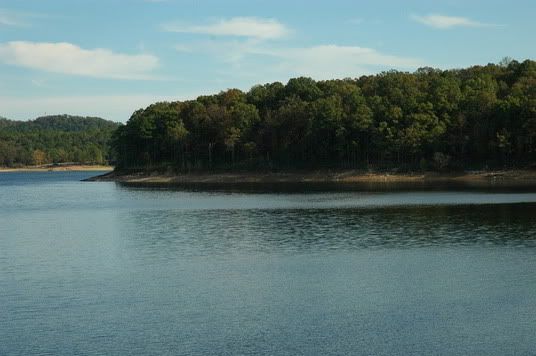 This shows how diverse Oklahoma's geography is. You've seen the wheatfields of north central Oklahoma and the mountains of southeastern Oklahoma. Here's an example of the lakes. Did you know Oklahoma has several islands? Here's one at Beaver's Bend.