An assortment of public art in my hometown, Ponca City, OK. This is the same town where the statue of Standing Bear is located. You can see a great photo on 3&8's blog, My Race Space. There's a link on the left.
"Pioneer Woman." Artist: Bryant Baker. Commissioned by E.W. Marland, 10th governor of Oklahoma.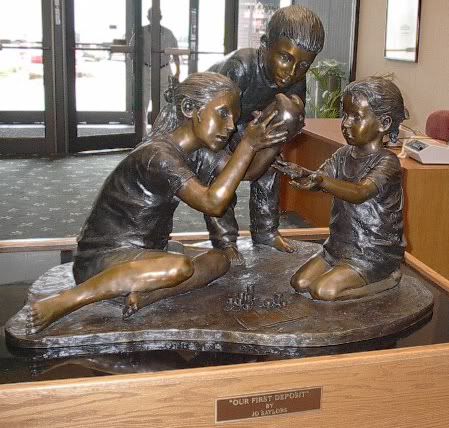 "Our First Account." Artist: Jo Saylors. Located in Home National Bank.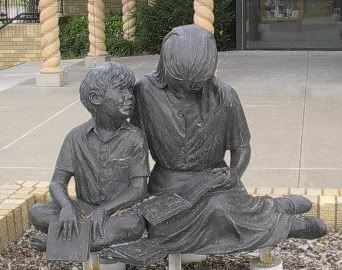 "Through the Eyes of a Child" by Jo Saylors. It is on the west side of the library.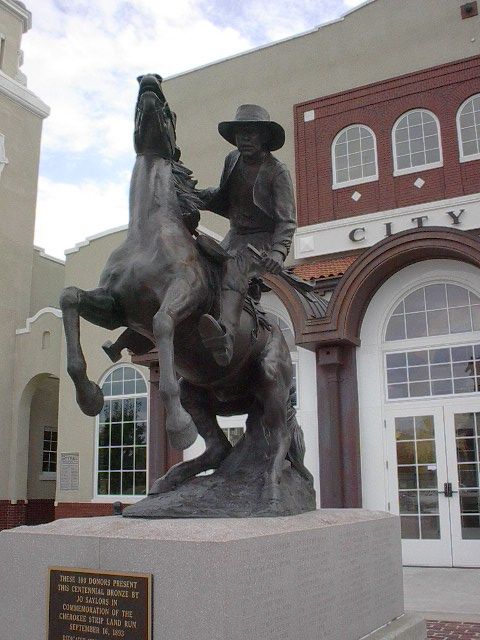 There's been some contro-versy about this sculpture. It was dedicated in 1993 and was called "Staking His Claim." Now it is called the "Cen-tennial Statue;" it also is a work by Jo Saylors.
Jo Davidson's statue of E.W. Marland, completed in the 1920s. It was placed on the corner of Fifth and Grand, where he could look over the city he was so instrumental in building.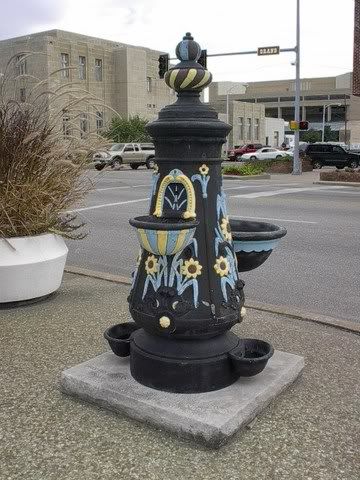 Not a statue, but this fountain is significant to me. This was the subject of my very first feature story, written when I was in the sixth grade. It was donated to the city by the DAR after it was restored and painted. It was a drinking fountain built to serve humans, horses and dogs. It's been located on a few different corners downtown.