Here are some photos of some of the important places in my life, in my hometown, Ponca City. These are the places where memories have been made or landmarks in my life and town.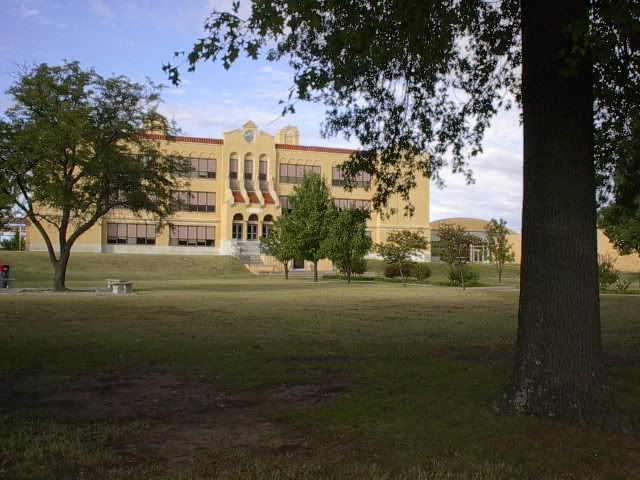 Ponca City High School. Some new buildings have been added since I graduated in 1973, but this has been the main building for decades.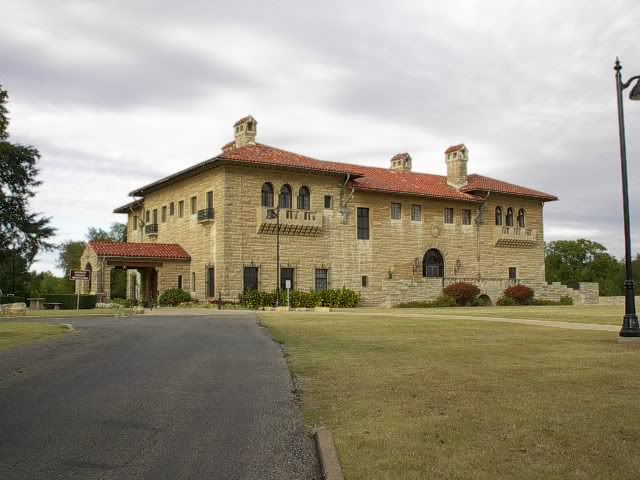 The Marland Mansion. Oh, what a beautiful place, and the stories that fill it are amazing. I'll share some another time. This is a MUST SEE if you ever get to Ponca City.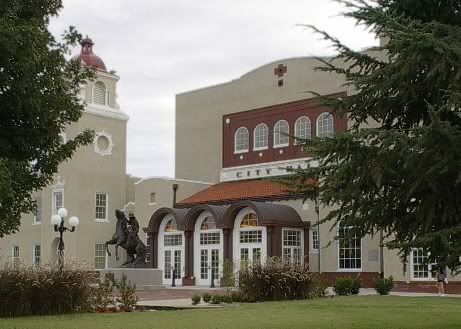 City Hall. There used to be a civic auditorium as part of this complex. An extensive renovation of the complex was completed last year. It is beautiful now -- far more architecturally significant than the earlier buildings and certainly true to the vision of Solomon Layton, the original architect. Layton also was the architect of the Oklahoma State Capitol, and yes, he did intend for there to be a dome.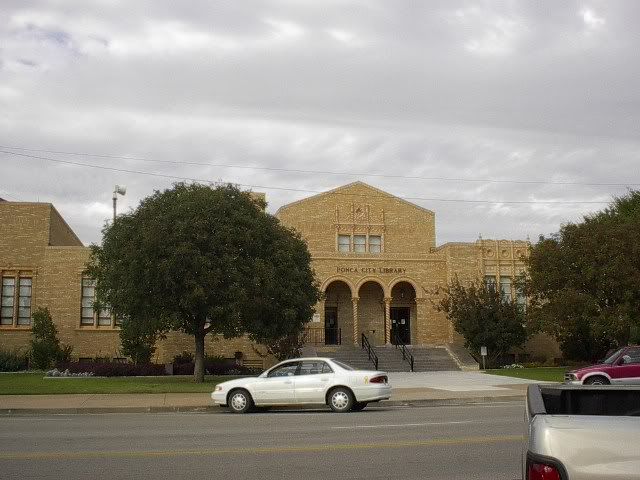 The Ponca City Library. One of my second homes in my younger days. I had to beg to get a non-resident library card while I was spending so much time in Ponca City during my mother's final illness and after her death. I still have it.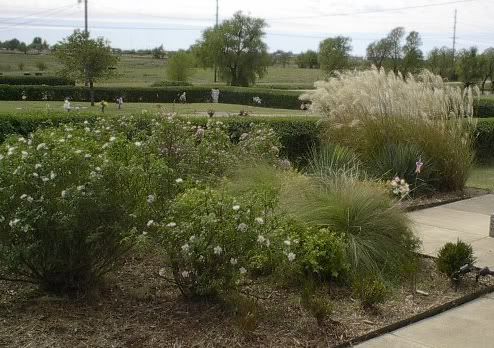 This is where my mom and brother are resting, their ashes scattered in the memory garden. They were the first to be placed in the garden, but now they have company: A soldier and a young woman. Mom and Bob always wanted to spend their time in a rose garden, and so they will.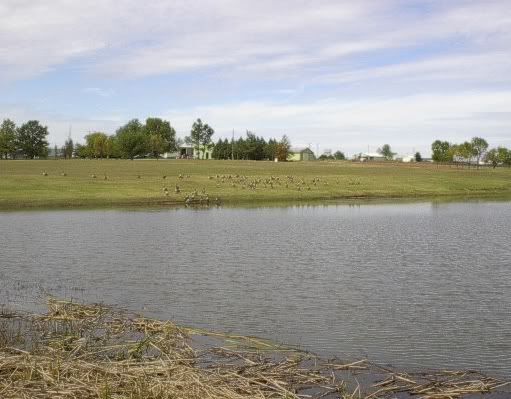 The Sentinals. This gaggle of geese were standing silently on the bank of the pond next to the scattering garden at the cemetery. They reminded me so much of the silent angels in dark coats in the movie, "City of Angels." I almost expected one to look like Nicholas Cage.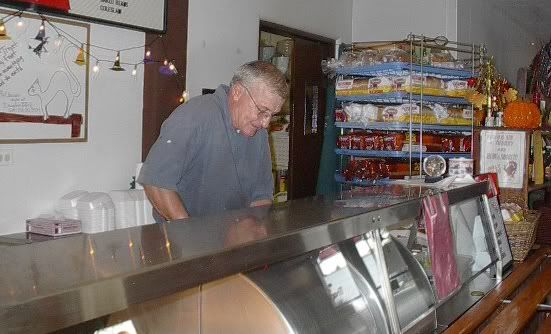 Dougan's Barbecue, on South 14th Street and Oklahoma (two blocks south of Grand Avenue). If you like barbecue, especially ribs, YOU HAVE TO EAT HERE! It's between Standing Bear and the Pioneer Woman, so it will be a good stopping place on your tour of Ponca.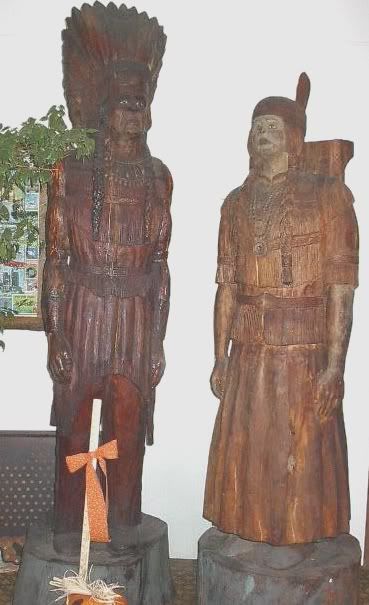 These hand-carved wooden Indians will greet you as you come in the door at Dougan's.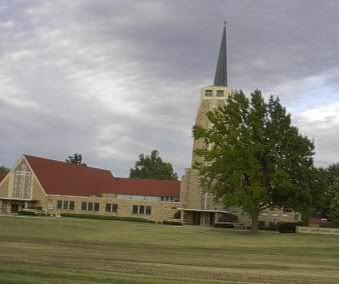 First Presbyterian Church. This is a major landmark at Grand Avenue and 14th Street. From this perspective you're on Grand Avenue facing east. You can't go any further without going in the church driveway. Look south to see Cann Gardens. Go right for BBQ (Dougan's or Chick 'n' Millie's Blue Moon) and to see Standing Bear. Go left to see the Pioneer Woman and the Marland Mansion. Turn around and go back to see downtown with City Hall, the Library and the Poncan Theater (wish I had a photo on my computer. I'll find one.).